You can tweak the skin, style, and size of your buy button by opening your customization menu while browsing one of your galleries. Make sure you're logged in, then browse to a gallery on your site and click Customize Design in the section bar. Once in the customizer, select All Galleries in the upper right.

Hover over the gallery-area content block until the settings option appears, and click on the wrench to open the Gallery Styles menu.
Tip: This works only for your galleries, not for content blocks! So make sure you start in a gallery on your site.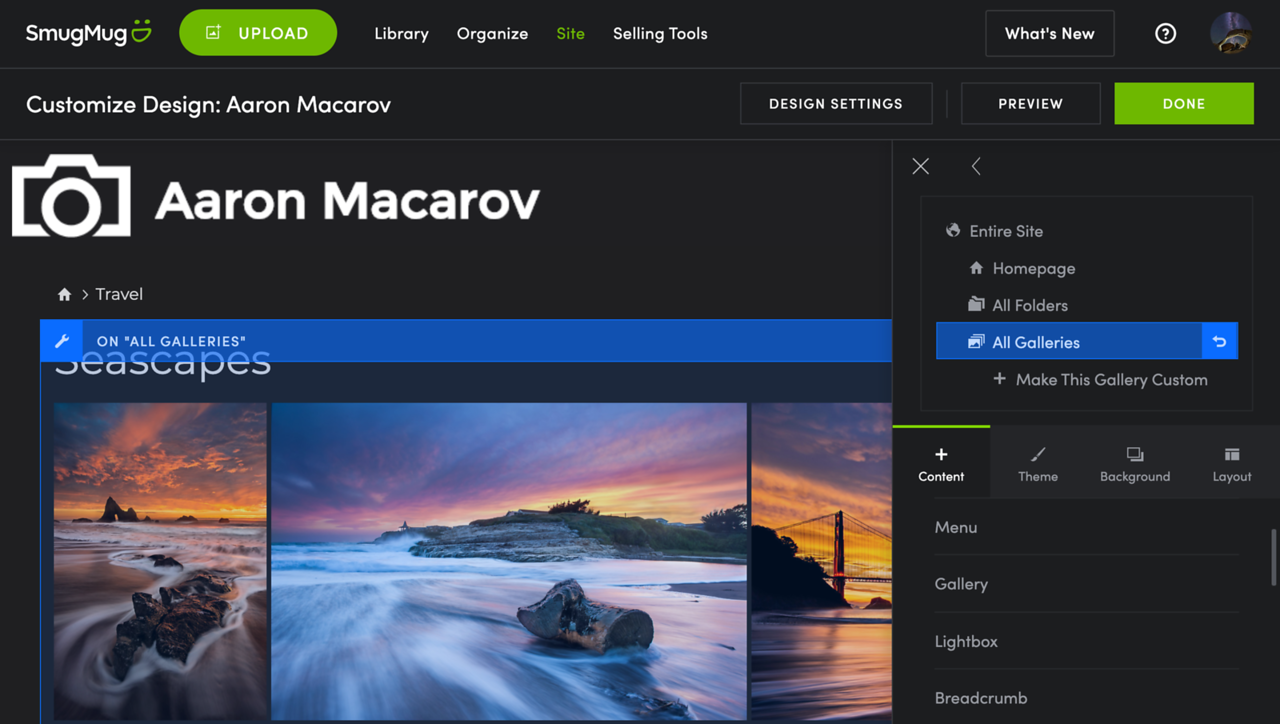 Once in the Gallery Styles menu, click on your chosen gallery style to open its options. In this example, we're using Collage Landscape:
Adjust the Buy Button options by selecting what you want from the drop-down choices.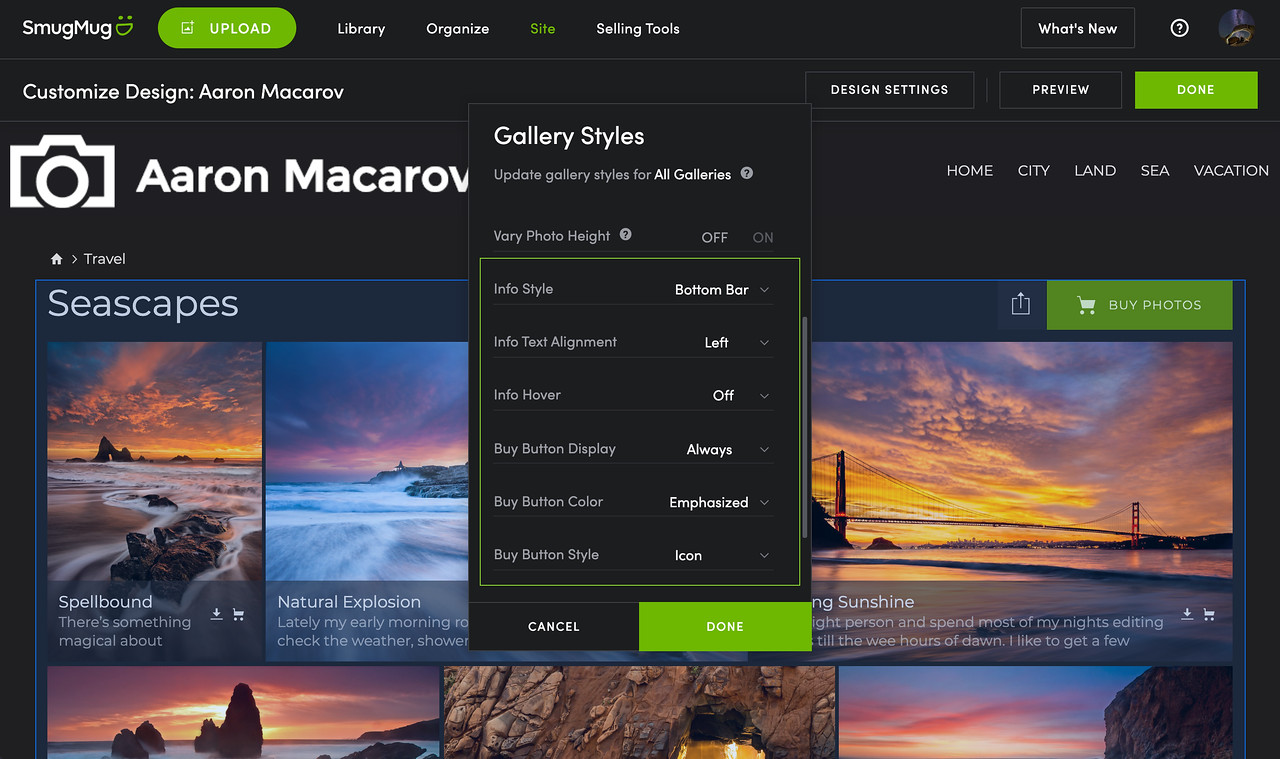 Note: You can only specify your Buy Photo button's settings in the Thumbnail, Collage Landscape, Collage Portrait, and Journal gallery styles. Also, while selling at a profit is only available on the Portfolio and Pro plans, this customization is available on Power plans and above.