Right-click messaging is a feature available for Power and higher accounts.
Go to your Account Settings and click on the Privacy tab. Then scroll down until you see the Right-Click Message section.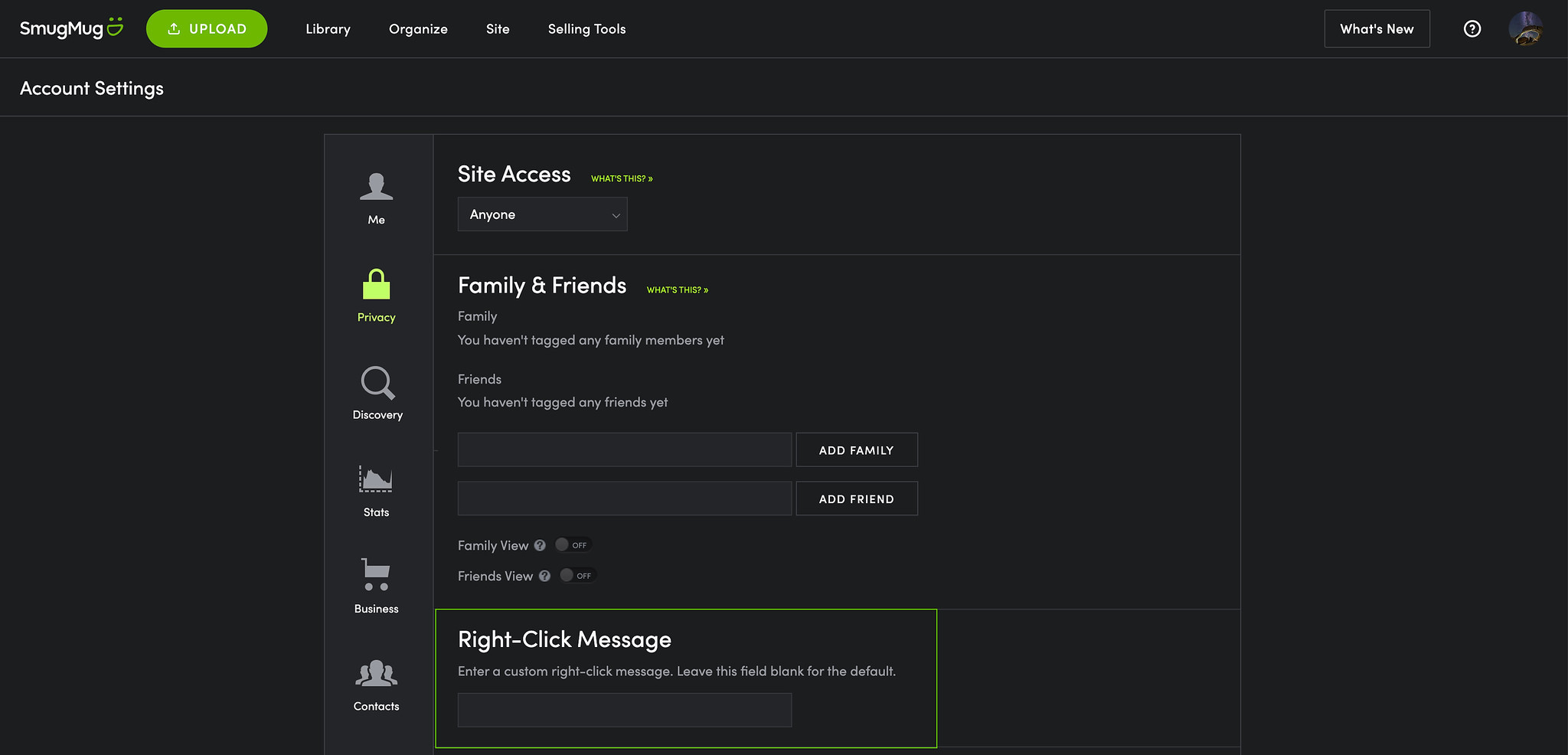 Type in whatever you want your protection message to say (or leave blank to use the default message), then click Save in the section bar.
Note: This only customizes the text of the right-click message. To enable the option in a gallery, visit your gallery settings and the Photo Protection tab.