If your photographer shared an event link with you, you should see some familiar photos on one handy page.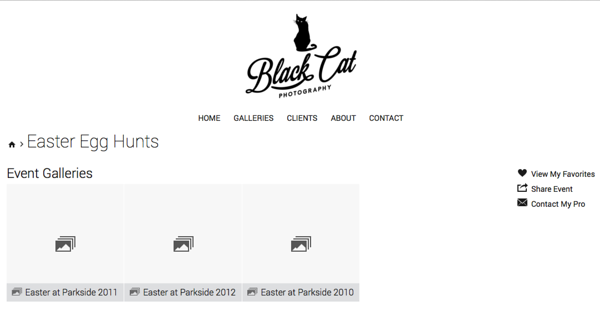 As you browse the event galleries, you might see a heart underneath each photo. If so, you can click on it to tag the photo as one of your favorites. We'll place a copy of your favorites in a separate gallery, just for you and your photographer to see. You can always click the heart again to undo your selection if you change your mind.
To view your selections, go back to the main event page and click on the View My Favorites link at the top.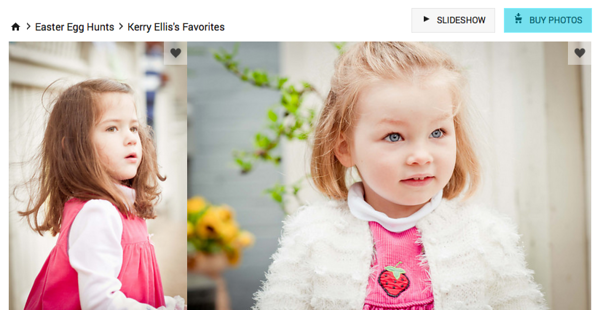 You can also browse your events and pick your favorites on your mobile device.
If you've got a question for your photographer, just hit the Contact My Pro link to drop them a note.
Tell your friends.
Proud of your event and want to share it with others? We provide a Share Event option at the top where you can quickly grab a link to the page.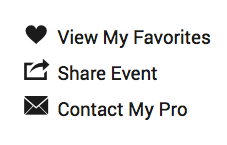 Your friends will see all the stunning galleries and can browse and buy to their hearts' content. They won't be able to view your selected favorites, but your photographer may allow them to register and tag their own.
Important: To un-favorite a photo, visit your personal event link, open a gallery in the event, navigate to the photo you'd like to un-favorite, click on the photo to open it individually, and unselect the heart in the upper-right hand corner.