Owner buying on the Portfolio and Pro plans allows you to purchase your own photos at the base product price if you're logged in to your account as the site owner—even if you have shopping disabled for your viewers.
On Basic and Power plans, logged-in pricing and guest pricing (if you have shopping enabled for guests) is always the base lab price from our lab partner as custom pricing and profits aren't available on these two plans.
Note: If you're logged in to your site, you'll always see the Buy Photo button, regardless of your public shopping settings.
You can change public shopping availability per gallery in the Shopping tab of your gallery settings.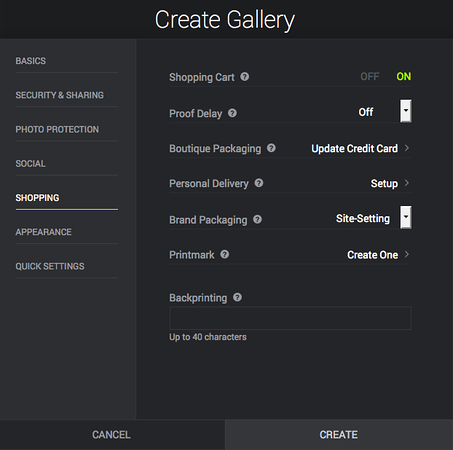 Toggle the Shopping Cart option to ON to allow visitors to buy prints, and set it to OFF to prevent visitors from buying. 
Note: Profits are only earned on the Portfolio and Pro plans when a custom pricelist has been created.
For more information about selling your photos on SmugMug, check out this article.