To share galleries and photos without your branding or custom URL, enable Hide Owner in your gallery settings, under the Security & Sharing tab.
There are a few things this setting will affect.
Hide Owner will remove the nickname from your SmugMug URL and make it completely SmugMug. This means your custom URL option won't appear.
Your custom banner will be replaced with the SmugMug banner. This will also remove all customization on the page.
Links to your homepage won't appear, only the gallery name will.
The watermarking feature won't be available while Hide Owner is active. 
Coupons will not work while Hide Owner is enabled.
You won't be able to save new keywords while Hide Owner is enabled.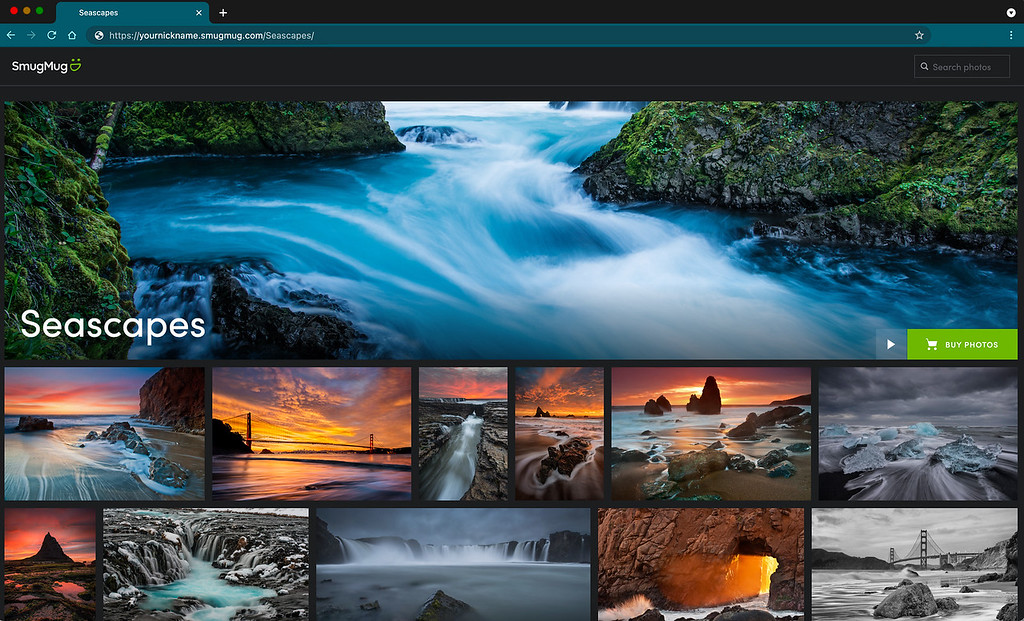 If you go into the gallery customization page and change Hide Owner to No, it will change all these things back.
Here's the same gallery with Hide Owner turned off.