Vimeo videos can be displayed using the Vimeo content block, which is available in Power-level plans and above.
While logged in, navigate to your Site, browse to the page you want to add the video to, then click Customize Design in the section bar. In the Customize panel, select the Content tab, expand the Video content area to reveal the Vimeo content block. Drag and drop the Vimeo content block to the area where you want it to appear on your site.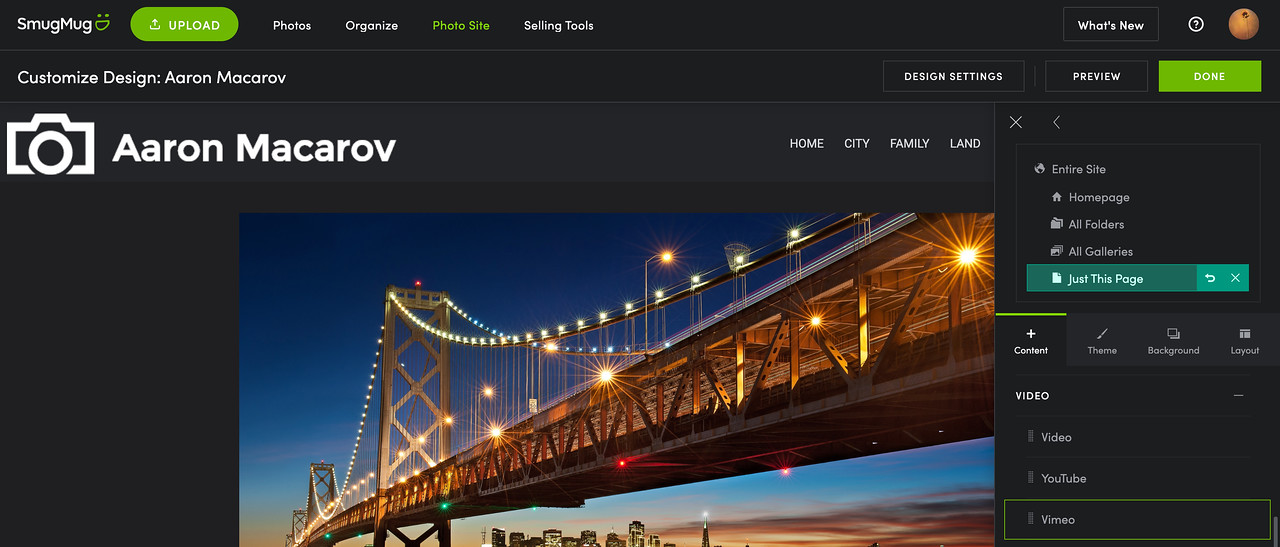 Once you've added the content block, hover over it to reveal the settings menu and click on the wrench icon. Copy the URL for your Vimeo video and paste it into the settings for "Vimeo URL."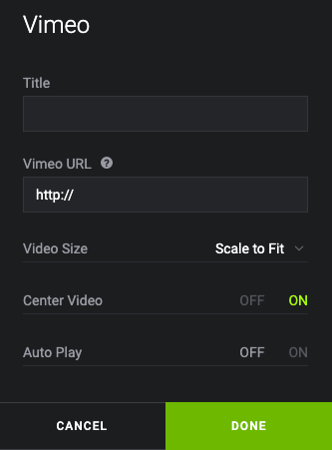 Click Done and your video should appear.