Helping your visitors find their way around your site may be the single most important thing you can do for them (and for you). 
The Power, Portfolio, and Pro plans include all four of the navigation content blocks.
The Basic plan includes the Breadcrumb and Button content blocks.
Create a navigation menu.
The Menu content block offers the most options for creating a navigation experience for your viewers. As with every content block, you can add the menu to your entire site or only your homepage, or you can create page-, gallery-, and folder-specific versions.
While viewing a page your Site, select Customize Design and choose if you want to add the new menu to your entire site or a specific section of your site, such as only the homepage. Navigate to Content Navigation, then drag the Menu content block onto the page. Open the Tools menu by clicking on the wrench icon.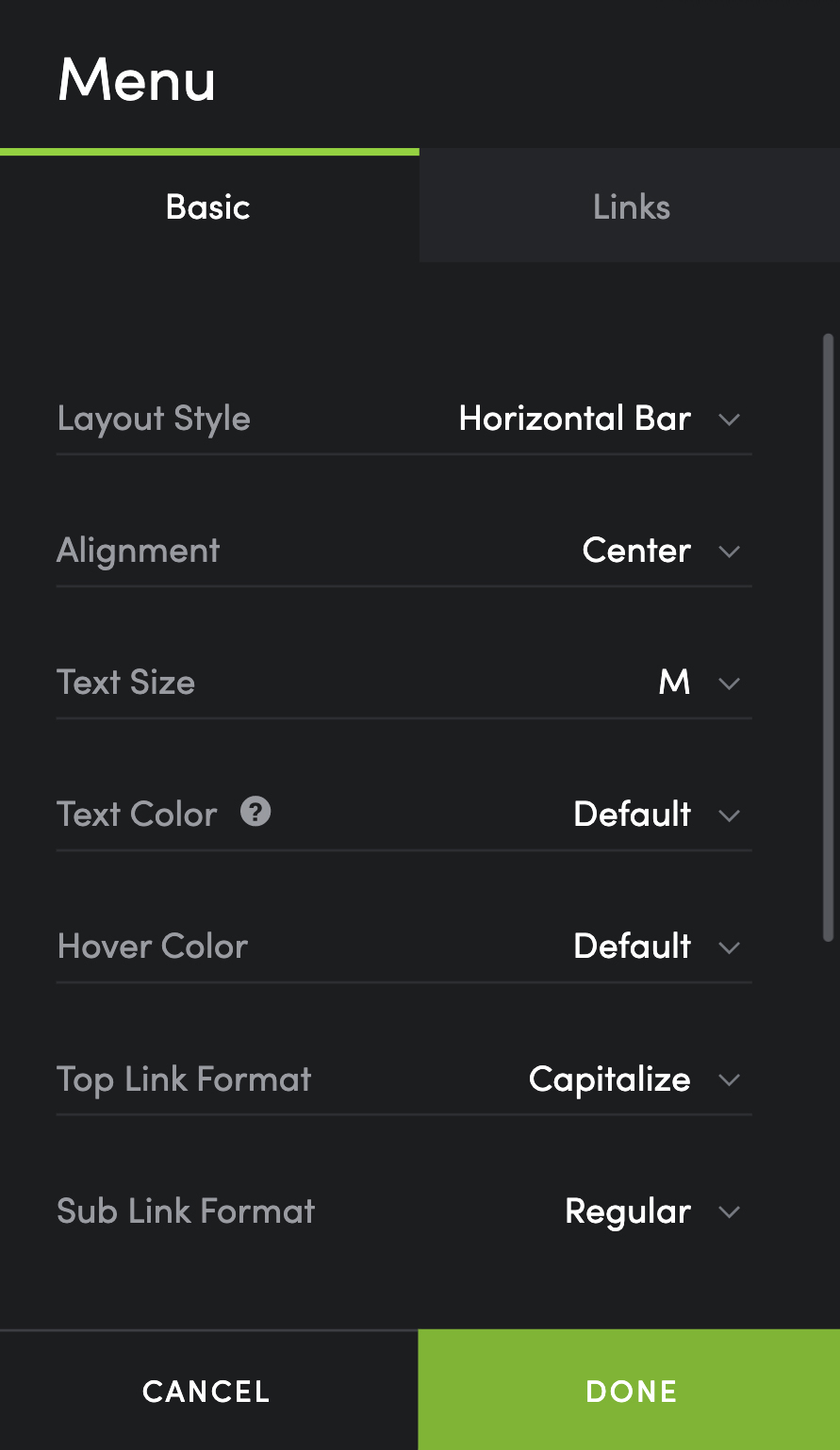 Basic.
Layout style includes the choice of a horizontal or vertical bar.
Alignment includes left, right, or center.
Text Size includes options for increasing or decreasing the size of the text.
Text Color and Hover Color both include default, emphasized, muted, or accent (from your theme) options for links.
Top Link Format and Sub Link Format options are capitalize, lower case, or regular.
Top Link and Sub Link Separators can be turned on or off.
Collapse for Mobile includes the ability to collapse the menu for a mobile-friendly appearance.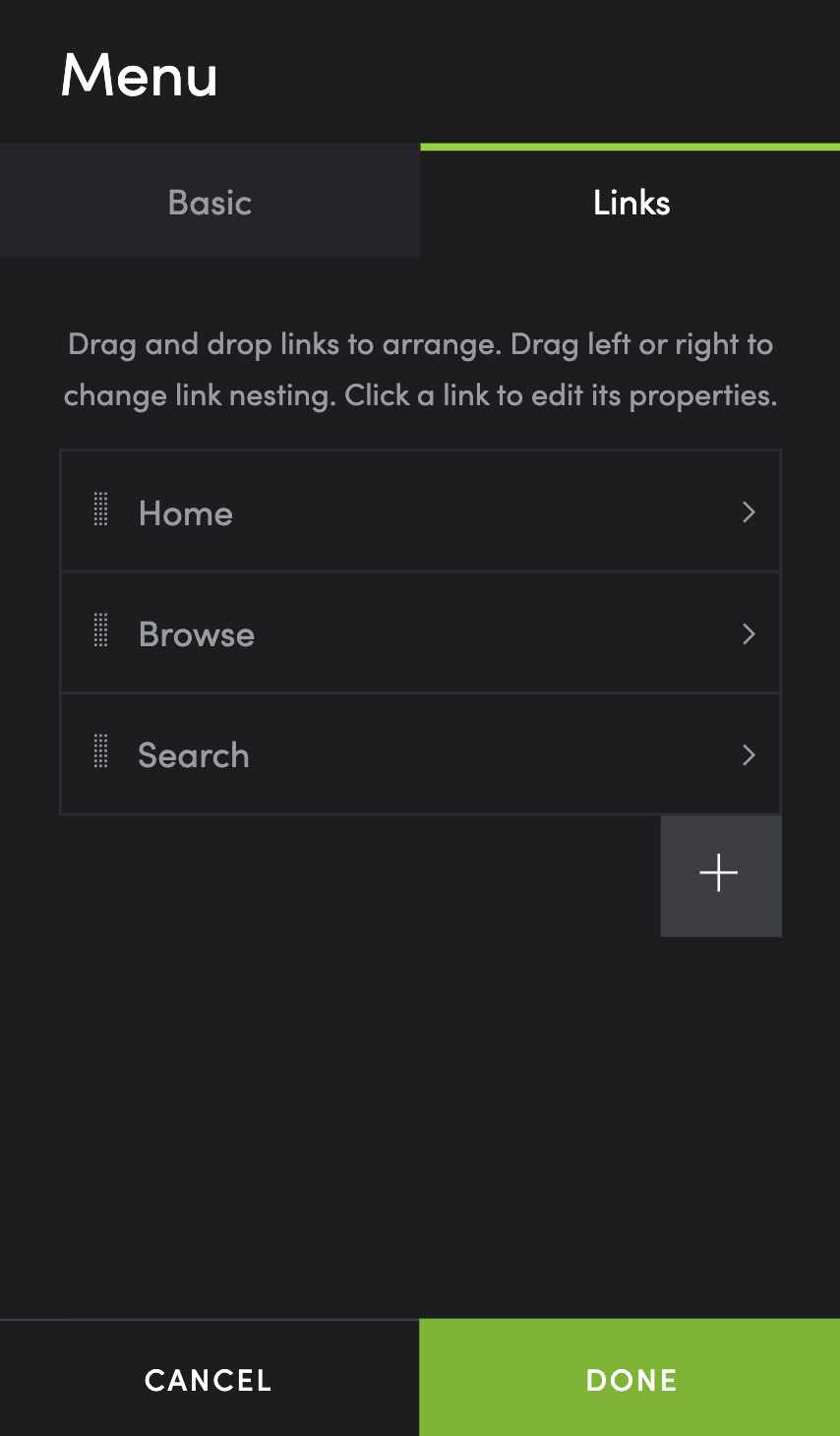 Links.
The Links tab allows you to add additional links to the default Home/Browse/Search links in your menu navigation.      
Add links.
Add a new link by clicking on the plus symbol. A new menu will open allowing you to pick the page to link to.    
Give the new link a Title (this title is what will appear in your navigation menu).
Choose the type of Link for your navigation button to link to, including an outside URL, a contact form, a SmugMug page, a search-input box, login/logout, homepage, keyword search, browse page, date page, or a client area.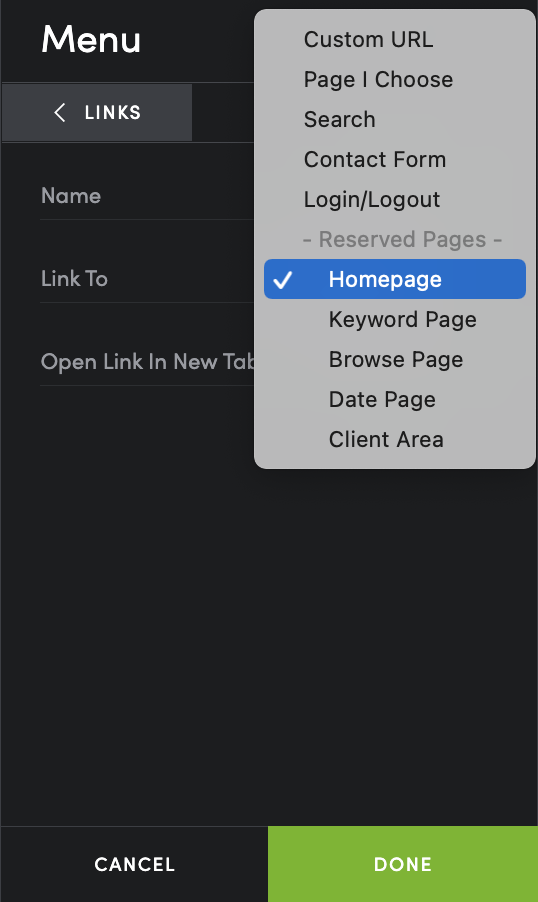 Create a dropdown menu.
When you choose to add a link to a SmugMug folder that contains folders, galleries, and pages, you can include all the pages nested under that folder by enabling, Include Sub-Links. This will generate a navigation link with a dropdown menu to display those folders/galleries/pages.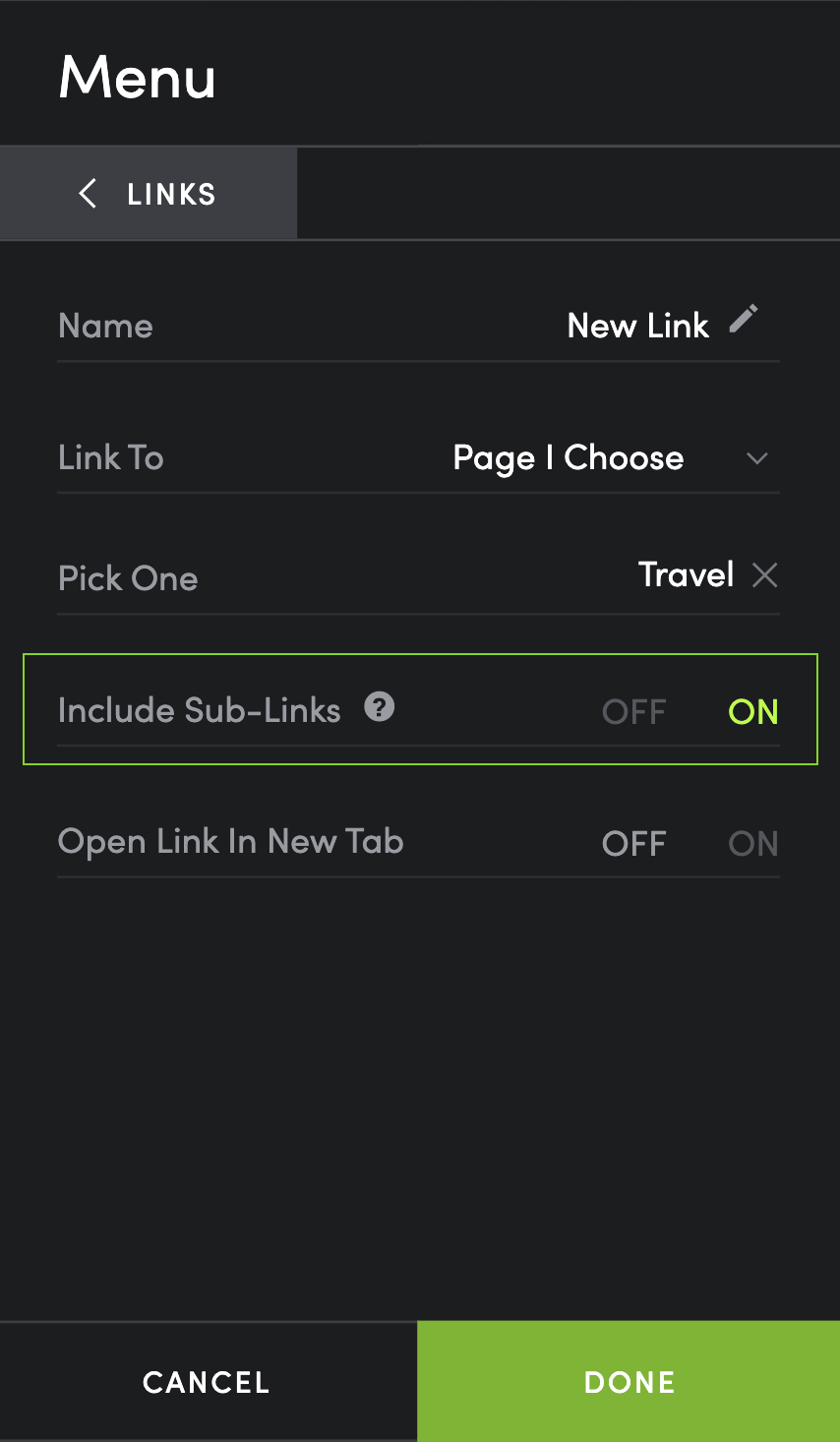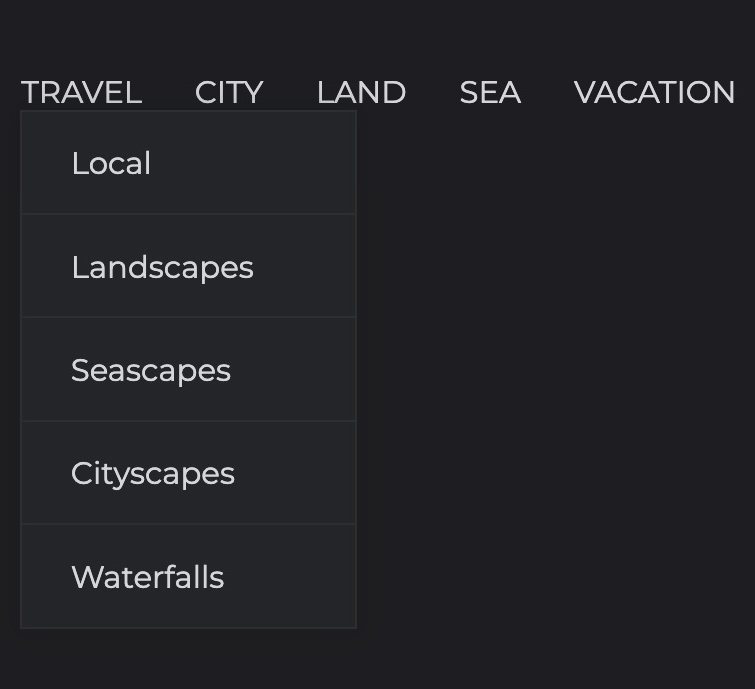 To nest specific drop-down items, drag an item to the right in the list. That item will then nest under the item above it.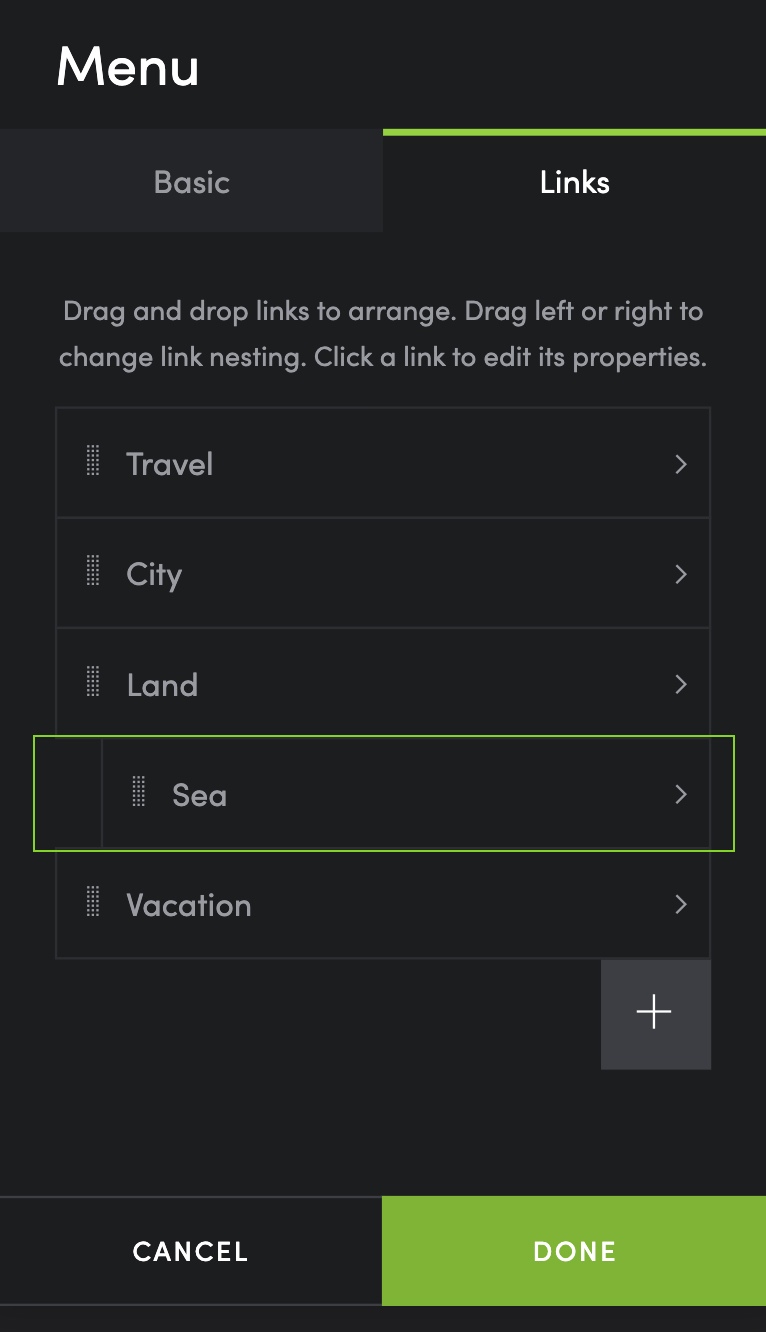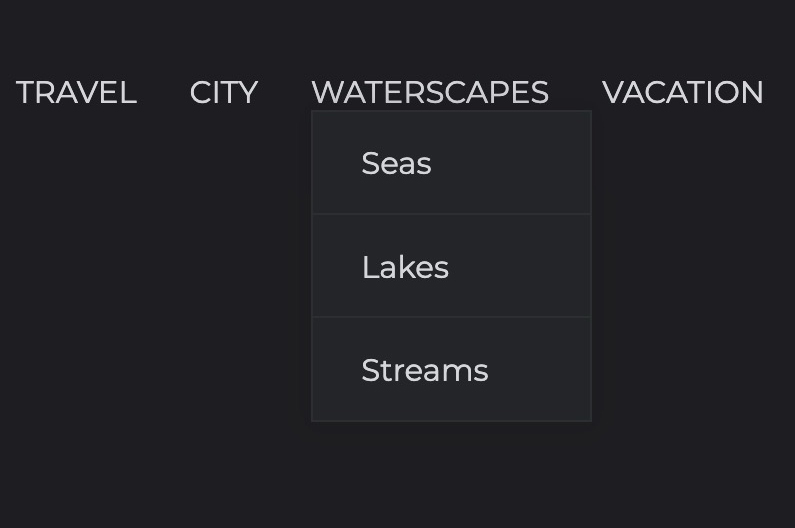 The font used in your navigation menu is controlled by the body font you select in your theme.