When you're viewing your shopping cart, you should see a drop-down menu near the top right that lets you switch to one of 10 different currencies:

We'll remember your choice and continue to display it when you view the general catalog and your shopping cart, and when you check out.


To change the baseline currency for your galleries, update your active pricelist by selecting your preferred currency.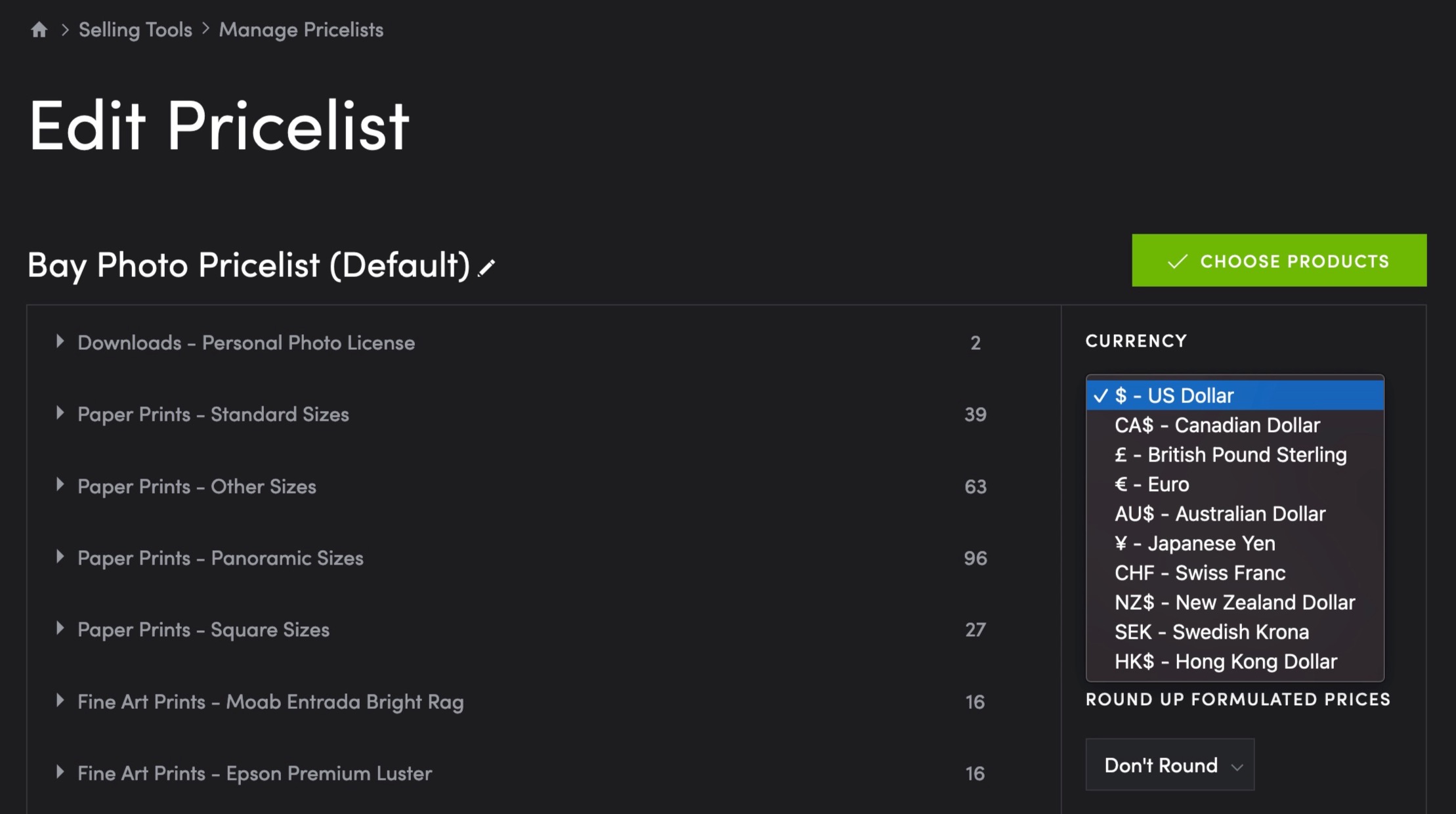 Or create a new pricelist and select the currency from the very start.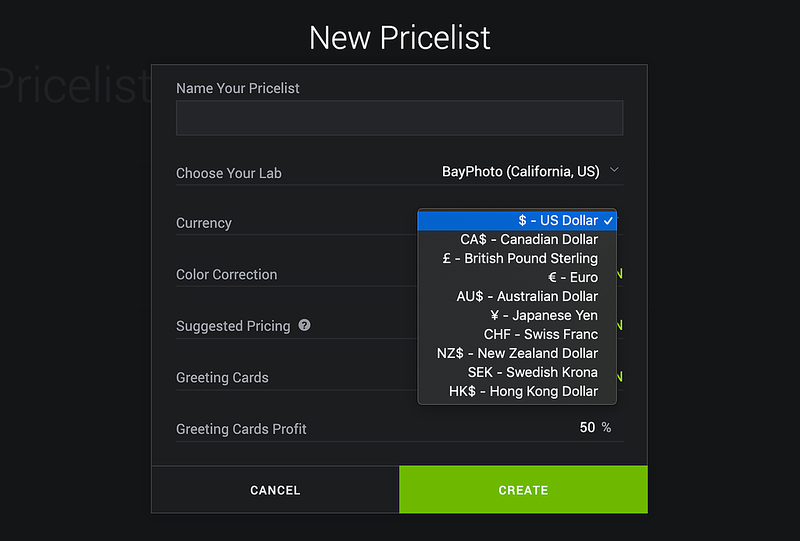 Note: If we're able to detect your browser's IP location, your local currency will be displayed by default. If we can't detect your browser's IP location, you'll still see US Dollar as the default currency when checking out, but the values listed will be calculated based on the currency you selected in your active pricelist. For example, if you've priced a photo at £7.99, the amount shown during checkout will be US$12.80 (at least at the time of this writing—the dollar amount is calculated based on current conversion rates).