You've customized your site and suddenly you have no galleries listed on your folder pages. Don't fret!
To get your all your content on the page, navigate to a folder on your photo site then click the Customize Design button. 

Once you're in the Customizer, select All Folders from the list in the sidebar at the top right. This allows you to globally change settings for all folders on your photo site.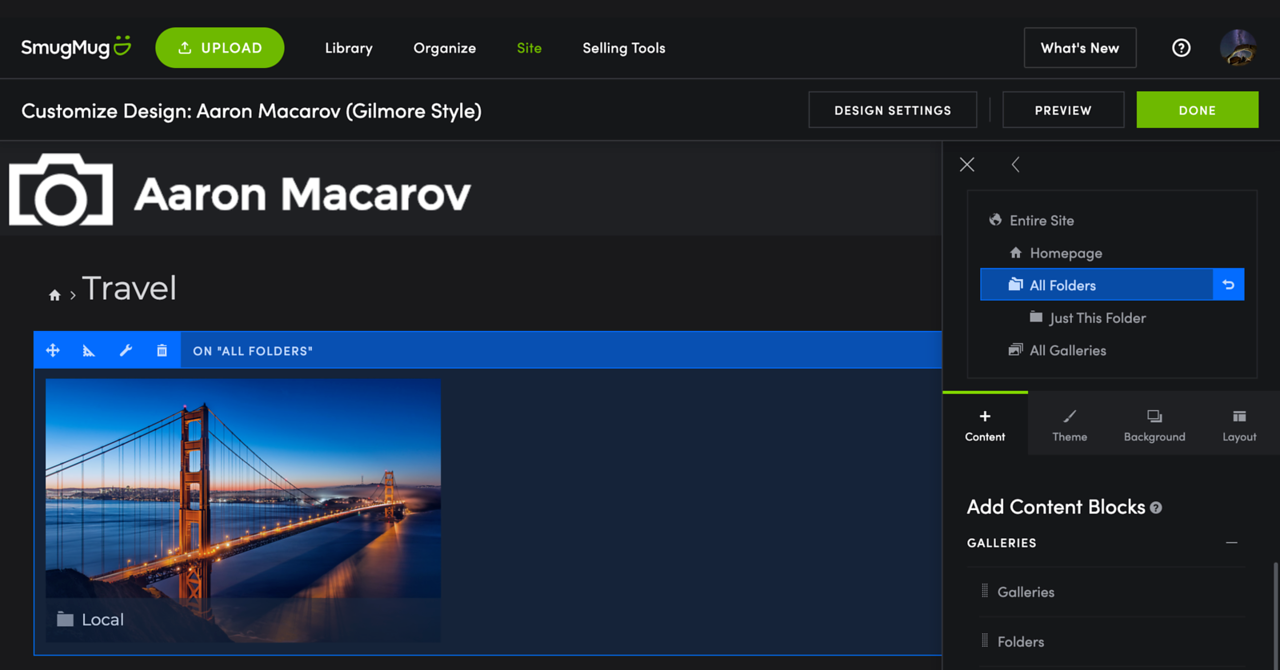 Now check the content area to see if you already have a Folders content block on the page. If you do, delete that first by hovering over the block until a blue frame appears. Click the trashcan icon and then select Remove from the confirmation pop-up. (Don't worry, we'll be getting your folders back on the page—along with everything else!)
In the Add Content Blocks section under the Content tab, expand the Galleries option so you can see the Folder, Galleries & Pages content block. Drag that content block onto your folders page and drop it where you want it to appear. An arrow will light up to indicate where the block can be dropped.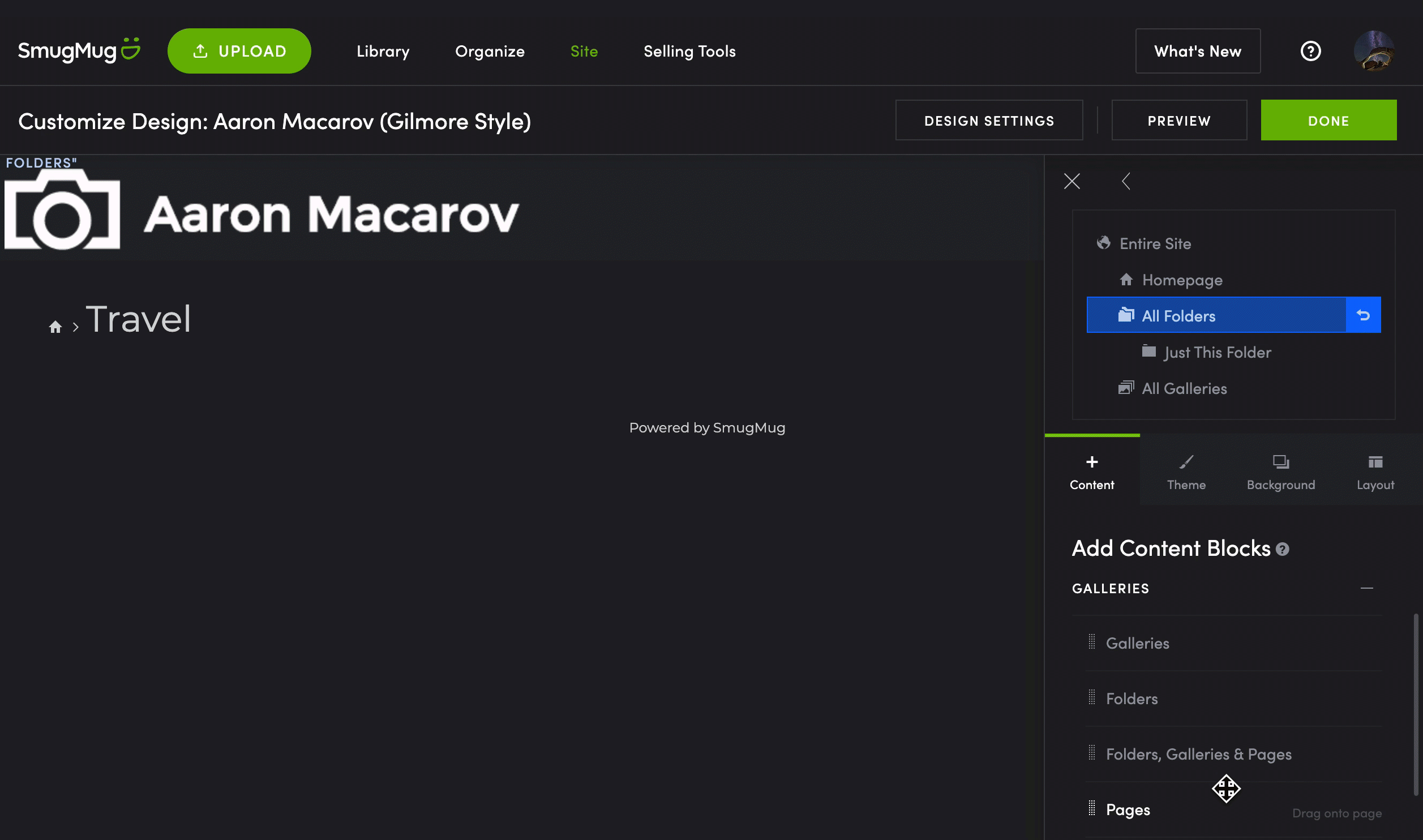 That's it! Click Done to commit your changes and Publish Now to make them live on your site. You should now be able to see all available folders, galleries, and pages on your site. 
If you'd prefer to show only folders and galleries—no pages—you'll want to drag the separate Folders and Galleries content blocks onto the page instead.
If you're customizing a page that doesn't contain any galleries, then no galleries will show. A "no galleries found" message will appear only in the Customizer, though—not on your live, published site.