Looking for the photos you took last March? The date page is for you!
First, you'll want to add a menu content block to your site if you don't already have one. Then edit the Menu Content Settings using the wrench icon that appears when you hover over the content block on your page in your Customizer.
Click the + button to add a new link.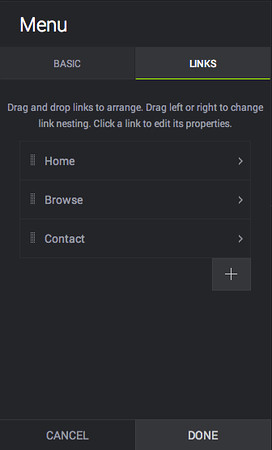 Add a name for the new link, then click Link To and select Date Page.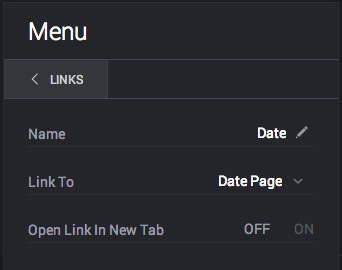 Once the link is added to your site, your new date page will appear when the link is clicked.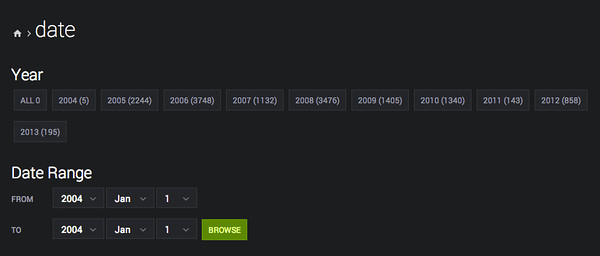 You (or your visitors) can then browse through photos taken during a certain date range.
If your visitors don't see photos in the timeline, but you do, check your SmugMug search visibility settings.