Love editing your photos with Capture One? Download the SmugMug plug-in for Capture One so once you have your photos picture perfect, you can upload them directly to your SmugMug site without leaving your photo editor.
Important: This plug-in is for MacOS only.
Install SmugMug's Capture One plug-in.
To begin, first download the SmugMug plug-in for Capture One here. Save the file in an easy-to-find location and then double-click the file to unzip it.
Next, launch Capture One and select Capture One Settings from the menu bar.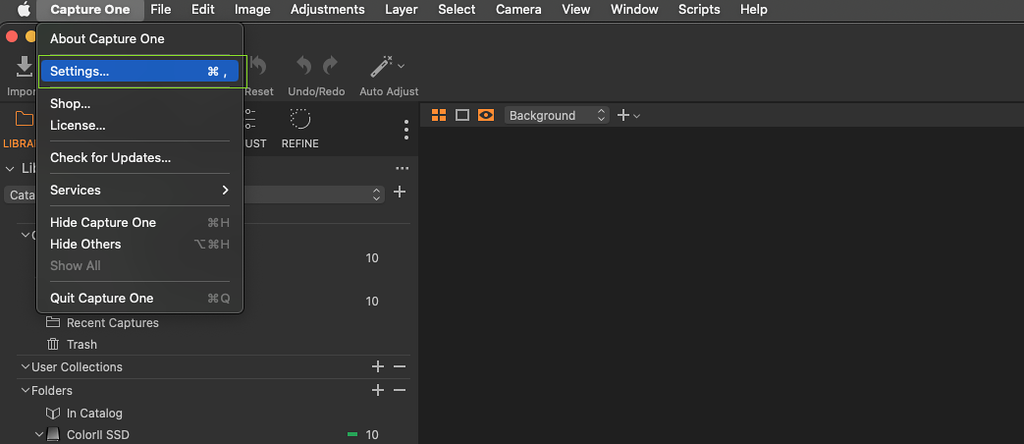 In the pop-up window, select Plugins at the far right, then click the plus sign in the lower-left corner to add a plug-in.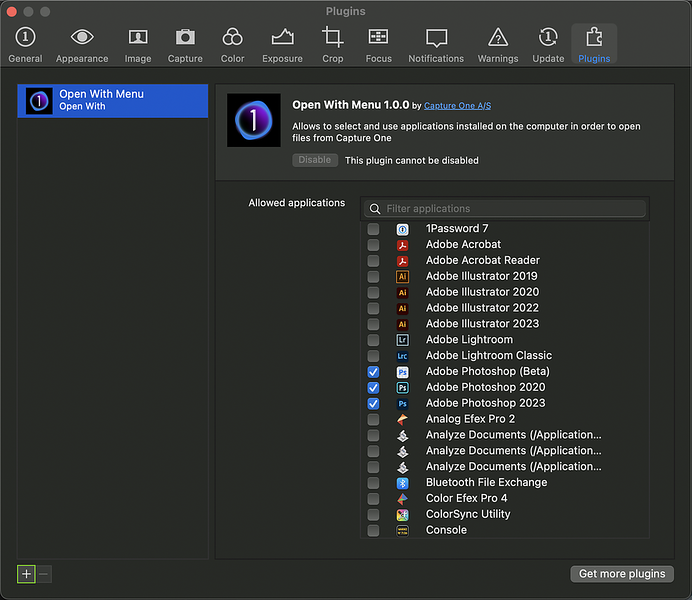 In the new window, navigate to where you saved and unzipped the SmugMug plug-in and select the plug-in file: SmugMugCaptureOnePlugin.coplugin. Click Open.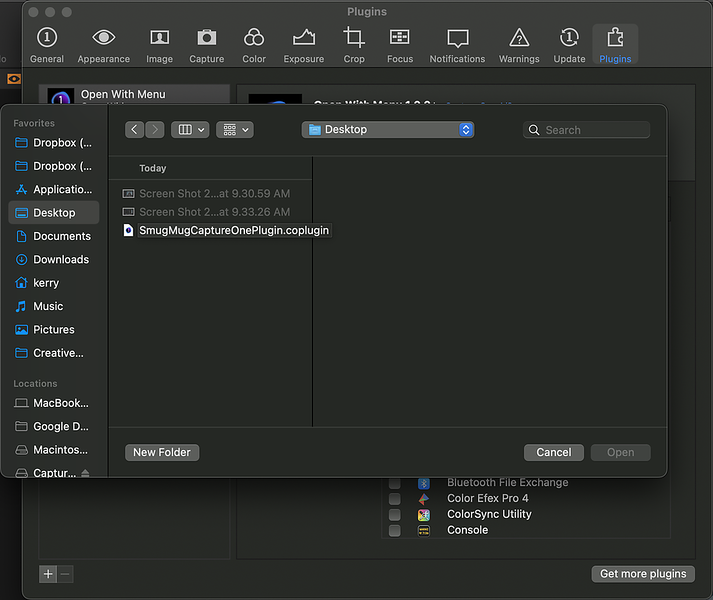 You should now see the SmugMug plug-in listed in your available plug-ins for Capture One. Select the SmugMug plug-in in the list and log in to your SmugMug account using your SmugMug credentials, not your Capture One credentials.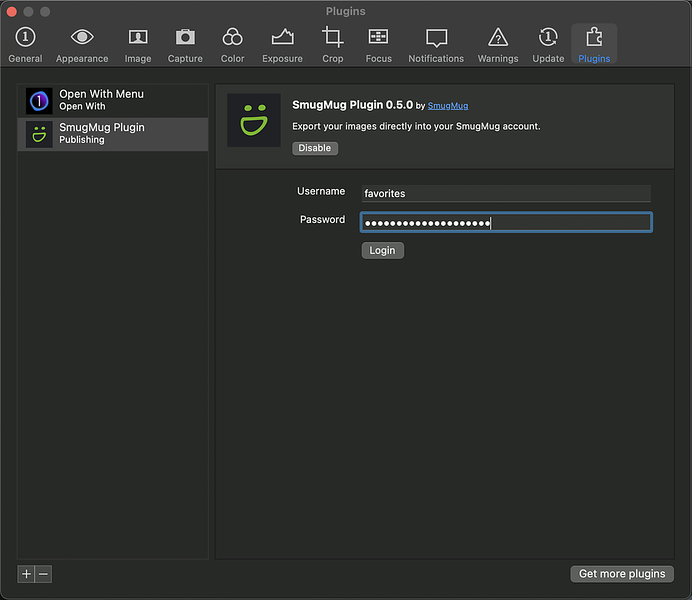 Close out of the Preferences window and edit your photos as you usually would.
Upload from Capture One.
Once you're done editing, select the photo(s) you want to upload to SmugMug, then right-click and select Publish > Publish to SmugMug.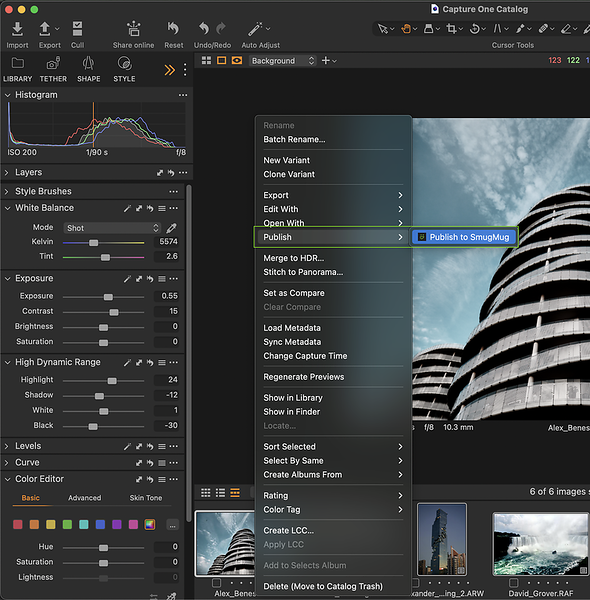 Select the settings you want for your photo(s), then click the orange Publish button in the lower right.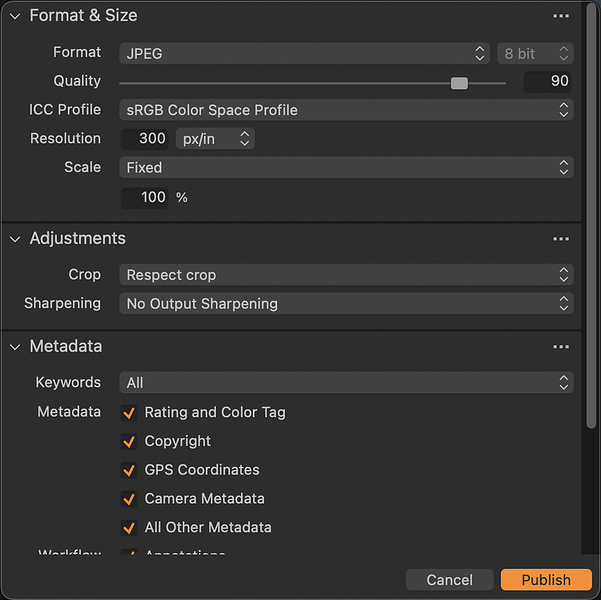 A progress bar will appear to indicate how far along your upload has progressed, but you don't need to keep the progress bar open. Feel free to close it and continue editing within Capture One. Your upload will continue in the background!
Note: If you want to cancel an upload in progress, click the circular "x" button on the progress bar.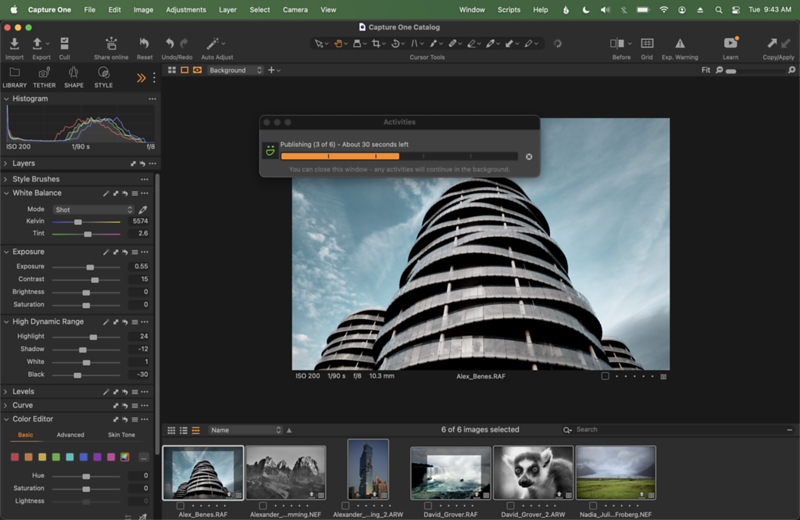 Your photos will automatically be placed in a new gallery on your site called "Published from Capture One." If you'd like to move them to another gallery, check out this article for how to easily do so.

Important: This plug-in is for uploading only. It will not sync folders between your desktop and SmugMug site or allow off-site organization.
Revoke Capture One access.
To revoke Capture One's access to your SmugMug account and disable uploading, log in to your SmugMug account in a web browser and go to Account Settings > Privacy and scroll down until you see the Authorized Services section.

Find SmugMug - Capture One Plugin in the list of services and select Revoke.