Customers with Power-level accounts and higher can add a Wufoo form to their site. 
Note: Users who are still in trial won't have this feature available. Once you sign up for a paying account on the Power plan or above, you'll be able to add a Wufoo form to your site.
To start, go to Wufoo.com and create your form. Once you've got your form all made, click Share Copy Link for your form.

Click the green Copy Link button.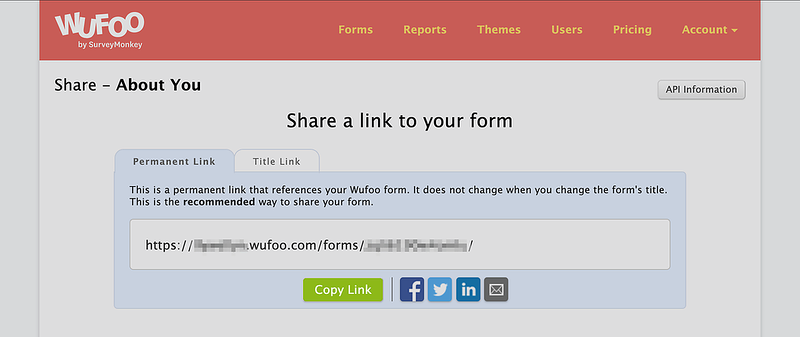 You'll probably want to add the form to a new page on your SmugMug site, or drop the form onto an existing page. Start out by going to Site, then navigate to the page you want to add the form to and click Customize Design in the section bar. Then drag the Wufoo content block (under Services) and drop it in the area where you want your form to appear.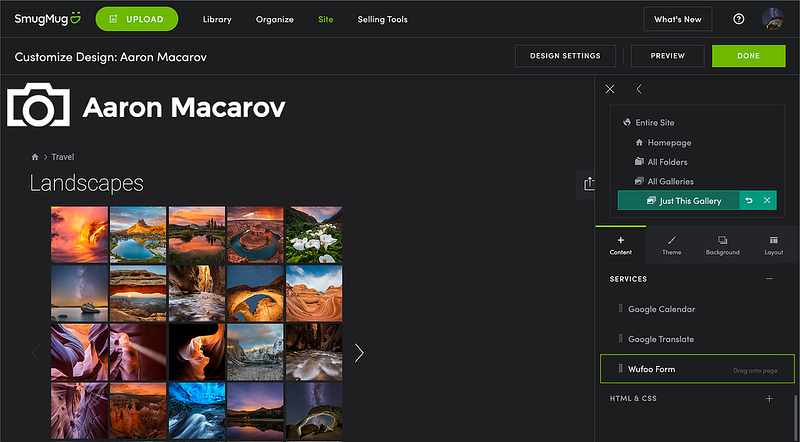 Paste the Wufoo permanent URL you previously copied into the Wufoo Shortlink URL field. Click Done.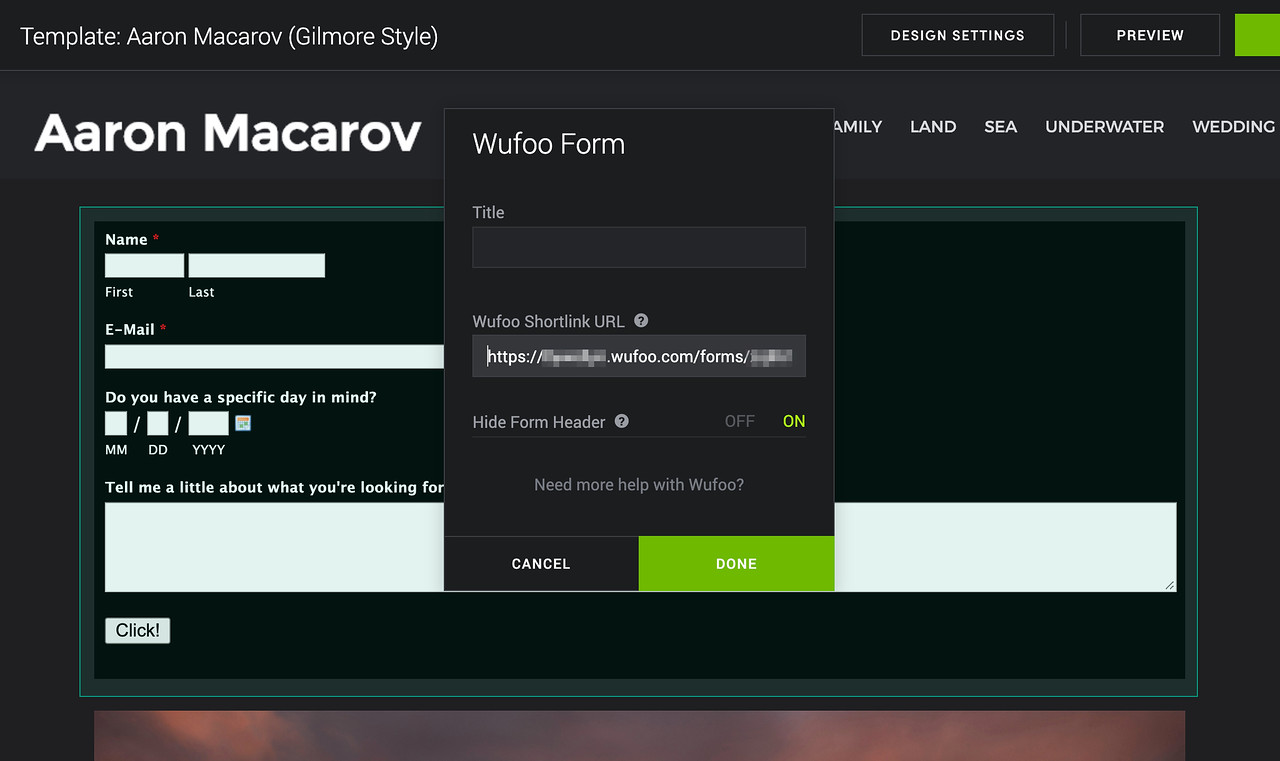 Don't forget to click Done and Publish in the section bar once you've got everything where you want it.
Once you add the form to your page, you may find the default Wufoo theme conflicts with your SmugMug site colors. To change the form, use the Wufoo Theme Designer to change the fonts and colors.