Try SmugMug for 14 days, totally free. Upload, share, organize—test drive all our features and play with the full range of goodies we have to offer. After you fall in love with everything, subscribe and keep your photos safe forever.
To subscribe, log in to your SmugMug account. You'll see a Subscribe button at the top of your SmugMug homepage and a countdown of how many days you have remaining in your free trial. Click the button to subscribe. (How much does it cost?)
If more than 14 days go by and you haven't yet made up your mind, you can extend your trial for a short time. Simply log in and the option to "extend your trial" will appear where your trial countdown previously appeared. Click that link and enjoy your extra days!
Subscribe through the SmugMug iOS app.
If you prefer to sign up through SmugMug's iOS app, your subscription payments will be managed by Apple and not by SmugMug. First, make sure you've downloaded the iOS app from the Apple app store. And if you haven't already signed up for your free 14-day trial, start by clicking "Start your 14-day free trial" to create your account.
Follow the on-screen prompts to select the plan you like best, then click the green Subscribe button to make things official. Since your subscription and payments will be managed through Apple's app store, you'll be asked to sign in to your Apple account to complete your purchase. Note: Any issue with account payments or subscriptions must be directed to Apple through iTunes.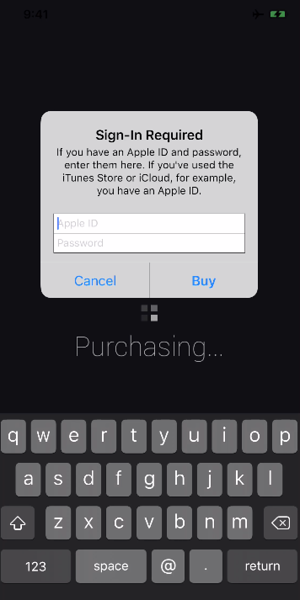 Pay monthly or annually.
You can pay for your SmugMug account each month or just once a year using a credit card. If you sign up through the iOS app, you'll be directed to log in to your Apple/iTunes account to complete your purchase.
At this time you can't switch from in-app purchase (iOS) to direct web purchase for your payment. Cancellation and payment issues have to be changed through Apple if you sign up through the iOS app.
Update your credit card info any time by going to the Me tab of your Account Settings, under Subscription. If you previously subscribed using Amazon Payments, you'll need to manage your billing details through Amazon's site.
SmugMug currently accepts the following credit/debit cards, as well as Apple Pay and Google Pay:



Note: Some prepaid credit cards (e.g., Visa gift cards) may not work as recurring charges are blocked.
SmugMug keeps the personal information and photos of thousands of customers safe. On any page where you're asked to enter billing information, you'll see the URL begins with "https://." That "s" tells you that you're entering your info into a secure form.
The badge below may set your mind further at ease. SmugMug, Inc., holds a website identity assurance warranty of $250,000. This means you're insured for up to $250,000 when relying on the information provided by IdAuthority on this site.

Tip: If you have a Portfolio or Pro account and want to take advantage of our extra pro services, you'll need to add a credit card in your Account Settings under the Business tab  Finances >  Manage > Credit Card for Pro Services.
Renew or cancel.
You never have to worry about your photos staying safe because we automatically renew your subscription. Your renewal date can be found in the Me tab of your Account Settings, under Subscription.
Annual subscribers: We email you 30 days prior to your SmugMug anniversary. You'll get plenty of time to update your billing info, if needed.
Monthly subscribers: We won't bug you each month, but if there's an issue with your billing details, we'll email you before your renewal date.
Note to Pros: For accounting purposes, we cannot apply pro profits toward renewals.
To cancel, you can reply to our reminder emails or go into the Me tab of your Account Settings > Subscription and select "Proceed" under Close Account.
If you subscribed through our iOS app, you'll need to log in to your Apple app store account to cancel your subscription.
Expired account? As caretakers of your priceless photos, we're reluctant to take a chance and cancel your account just in case you've changed your email address or forgotten to update your billing information. We'll do our best to contact you beforehand.
Switch plans and/or billing frequency.
Change your account plan and payment plan any time right from your Account Settings. Look under the Me tab and click Subscription. You'll see a Change Plan button near the top. Click it to select your new plan type.
If you subscribed through our iOS app, you'll need to log in to your Apple account to manage and change your subscription.

When you upgrade your account to a higher level, the subscription charge is prorated for the remainder of your subscription.
If you downgrade from a Pro plan to something that has not-as-many features, we'll automatically pay out any pro profits you've earned (as long as you've already filed the proper W-9 info with us). You'll also receive the prorated difference in account fees as referral credits, which are applied toward your next renewal.
You can also switch between monthly and annual billing by selecting Change Frequency next to the Change Plan button in your Account Settings > Me > Subscription section. We won't bill you again until your current subscription period ends.
When charges appear on your account.
When you place a print order, we pre-authorize your card but don't actually charge it until your order ships. Debit-card users may find that their bank makes the funds unavailable as soon as we pre-authorize the charge.
If you're paying for a SmugMug account using a credit card, you'll be charged immediately. 
All subscription payments are in $USD, but you can purchase prints and gifts in one of 10 currencies.