Power, Portfolio, and Pro subscribers can customize how the Lightbox displays photos by tweaking the settings in the Lightbox content block for All Galleries.
You'll find the Lightbox block when you go to your Site, browse to a gallery, and click on Customize Design in the section bar. Once in the customizer, hover over Lightbox in the Content tab. Select the wrench icon. 

Note: Be sure you're viewing a gallery before going into the customizer. If you don't see the Lightbox block in the Content tab, you may not have been viewing a gallery before customizing.
You'll have many controls to work with so you can personalize your Lightbox to be just right for your audience.
Lightbox settings.
Auto Hide Controls will automatically hide the photo tools at the bottom of the Lightbox as a visitor browses. When they move their mouse, the tools will reveal themselves to ensure those Share and Buy buttons are never hard for your visitors to find. Setting this to OFF will display the tools at all times.
Title allows you to turn your photo titles on or off while in Lightbox viewing mode.
Caption allows you to hide or reveal your photo captions while in Lightbox viewing mode.
Keywords lets you hide or reveal your photo keywords while in Lightbox viewing mode.
Buy Button Style controls whether your buy button appears as a full button with text, as a shopping-cart icon, or as a shopping-cart icon button. Make that buy button stand out or blend in as much as you like!
Buy Button Color controls which theme color will apply to the button: Accent, Emphasized, or Default.
Slideshow Speed controls how long a photo is displayed during the slideshow while in Lightbox viewing mode.
Transition Length controls how long it takes to change between photos when playing a slideshow in Lightbox mode.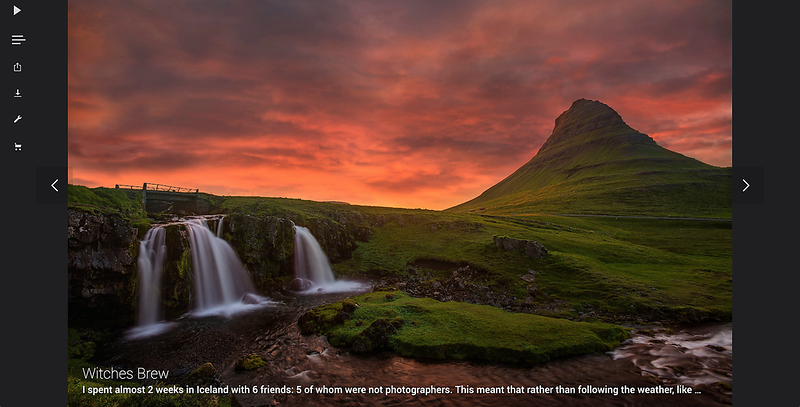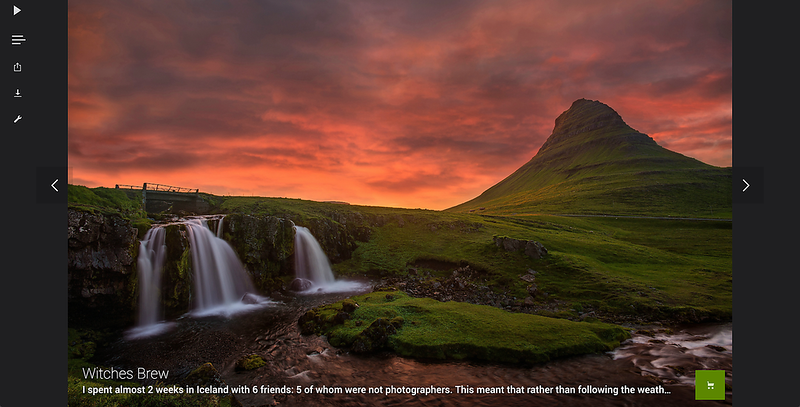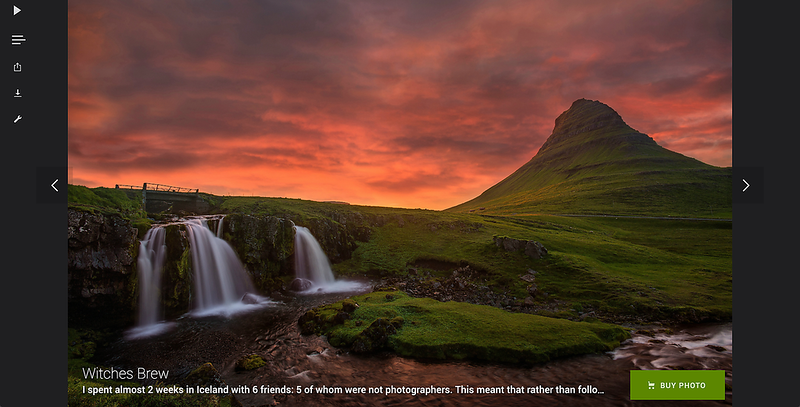 Have fun fixing up your Lightbox with all the trimmings…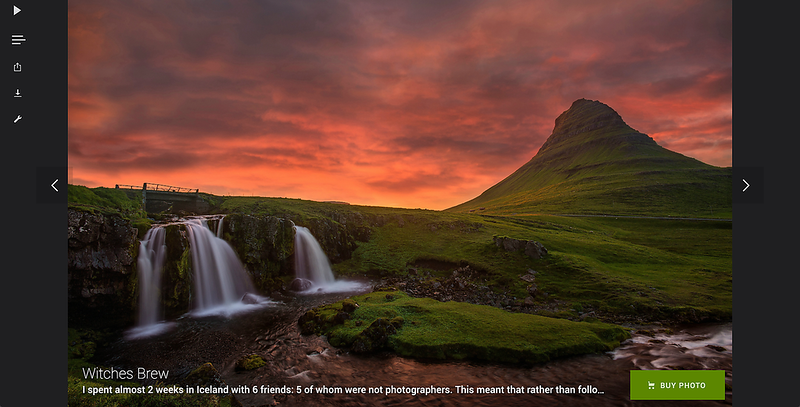 ...none of them…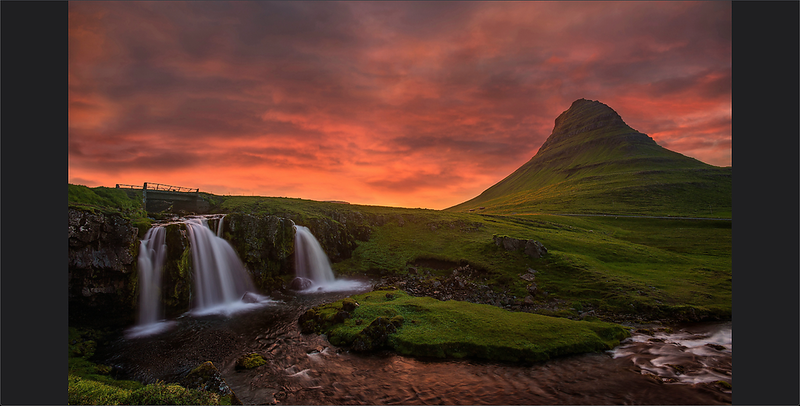 ...or any combination in between.