This feature is available for Pro accounts only.
Ordering is a snap when you have one price for a whole heap of goodies. Packages make buying so simple, your visitors can shop with one hand.
FYI: Prints purchased through packages aren't eligible for photo add-on options. Also, purchasing packages on mobile devices isn't currently supported, so we recommend advising your clients to purchase packages using a desktop computer to ensure they don't experience any issues.
Look under the Selling Tools > Packages tab to see your package options.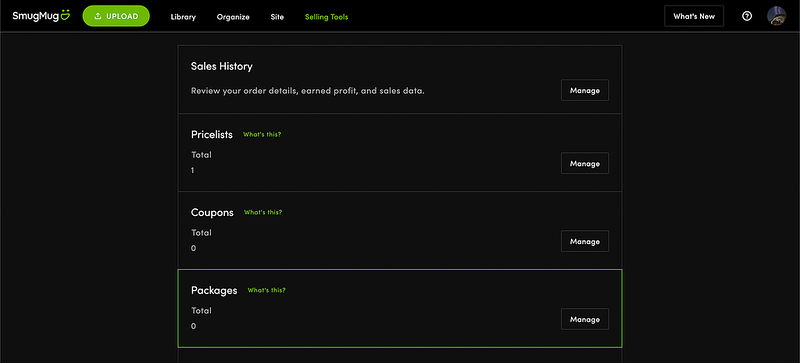 The package management page will display all existing packages you've created. None yet? Click Add Download Package or Add Print Package  and we'll whisk you to the new package screen for the type you chose: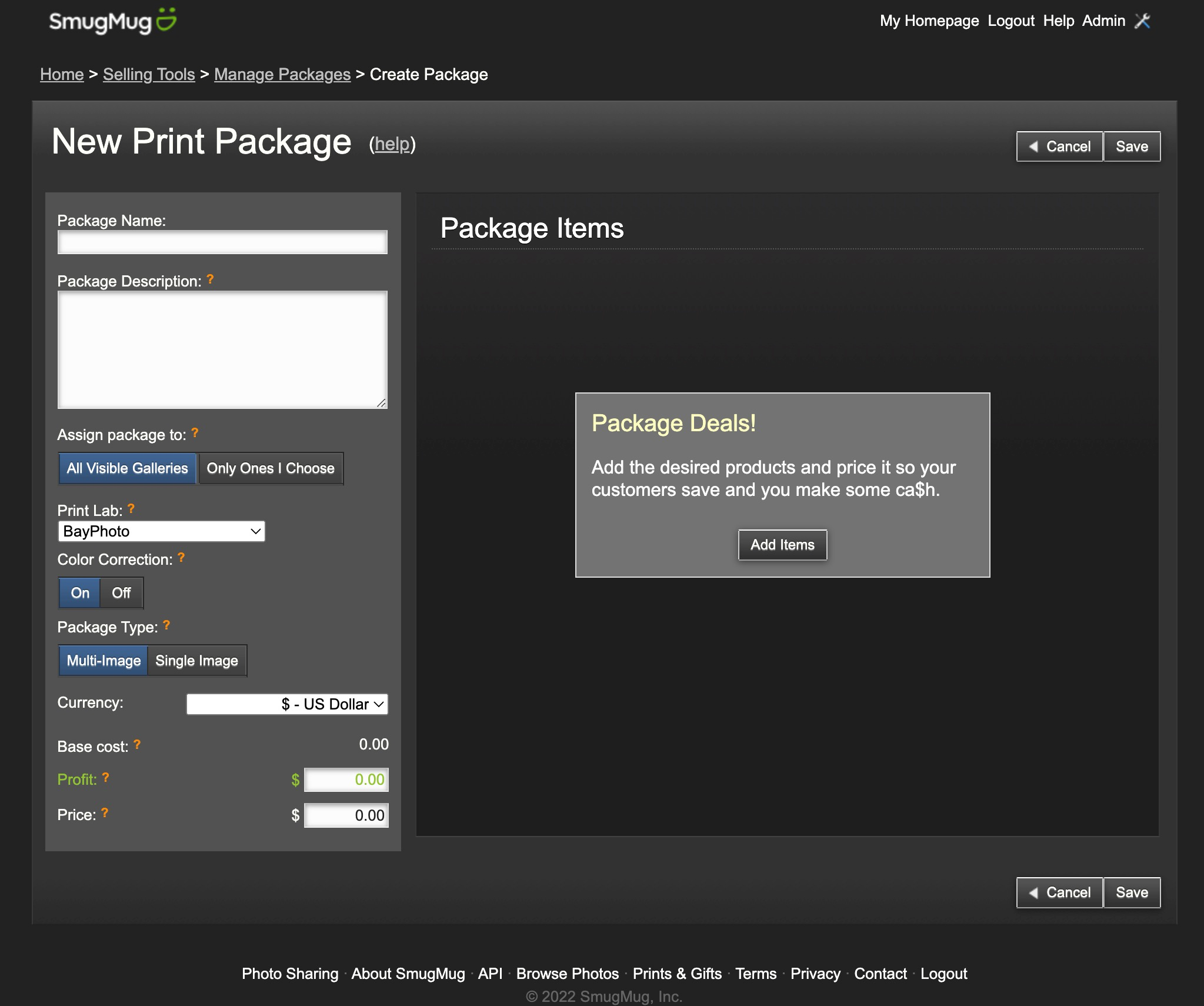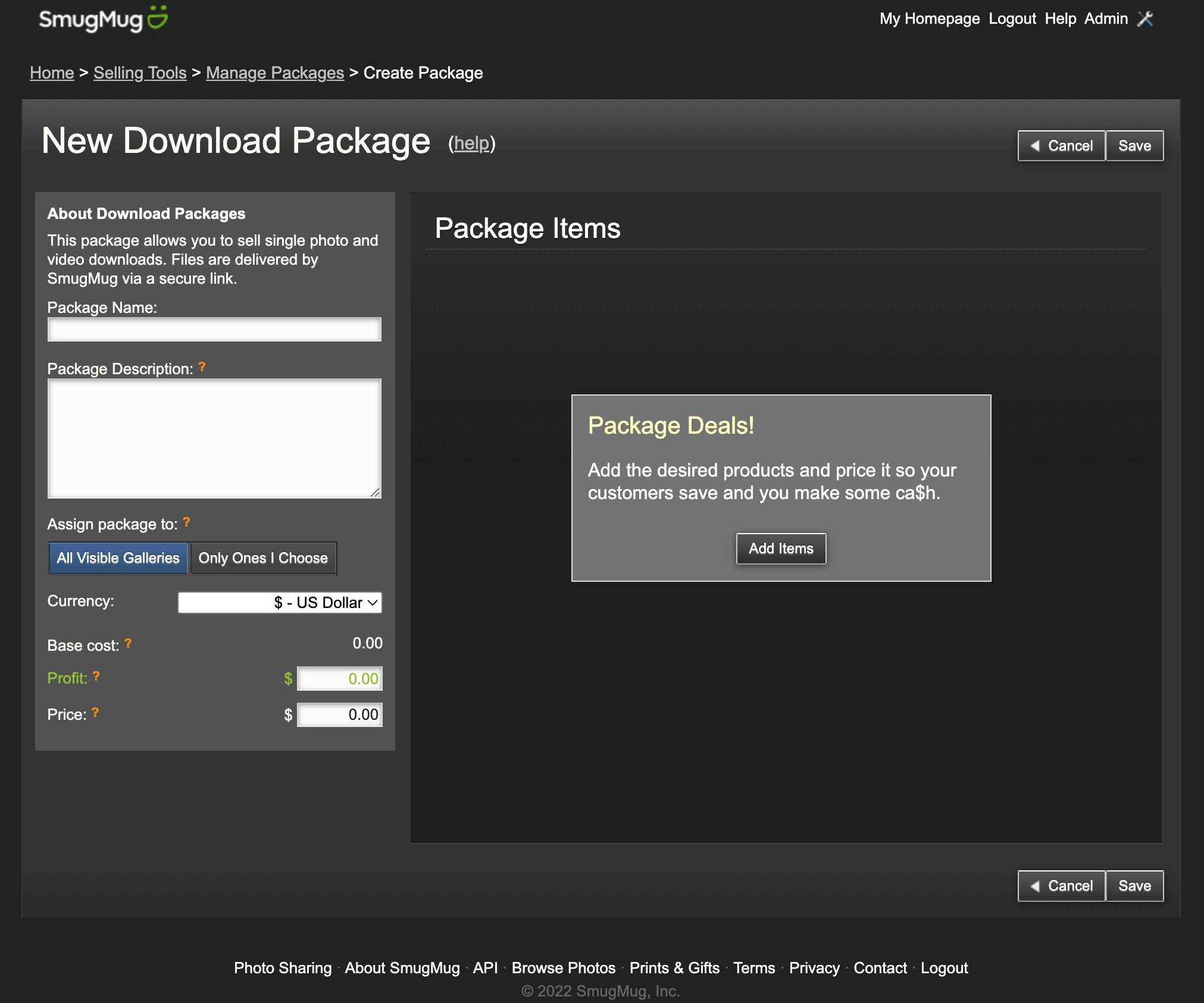 Give your package a name and enter a description so your customers can choose the perfect one.
You can allow your customers to pick their photo(s) from any public or unlisted gallery on your site, or from specific galleries. If you choose Select All galleries within the picker, then customers will be able to choose a package even if they're browsing a protected gallery.
The All Visible Galleries option allows the package to be selected when a customer is viewing a public or unlisted gallery. You're in charge, so if you want to limit their choices to a specific proof gallery, that's your call. Use Only Ones I Choose to open a gallery picker. When you add or allow protected galleries in a package, your customers will still need to enter the password to choose photos from them.
Additional settings for print packages.
Don't forget to choose a print lab. We recommend doing this first because switching this later will reset your product selections. The lab you choose at this step overrides the existing gallery or default lab setting.
Do you want color correction applied to your print package items? Remember that each lab does this differently, so make sure you choose what works best for you. Your choice will override the existing color-correction settings you already have in your galleries. Any additional charges accrued here will be added to the Base cost at the bottom of the page.
Package Type: If you want to offer your customers a package using their single favorite image, set that here. Or if you want to let them mix and match photos, choose Multi-Image.
Add your products.
Next, use Add Items on the right to open a product picker. Click any lines in the catalog and the blue checks will indicate that they'll be included in your package. Made a mistake? Click again to deselect a product, or just hit Remove All to start over. Once your products are added, you can change the quantity of each item if your customers want more than one. (You know Aunt Harriet loves to share wallet prints...)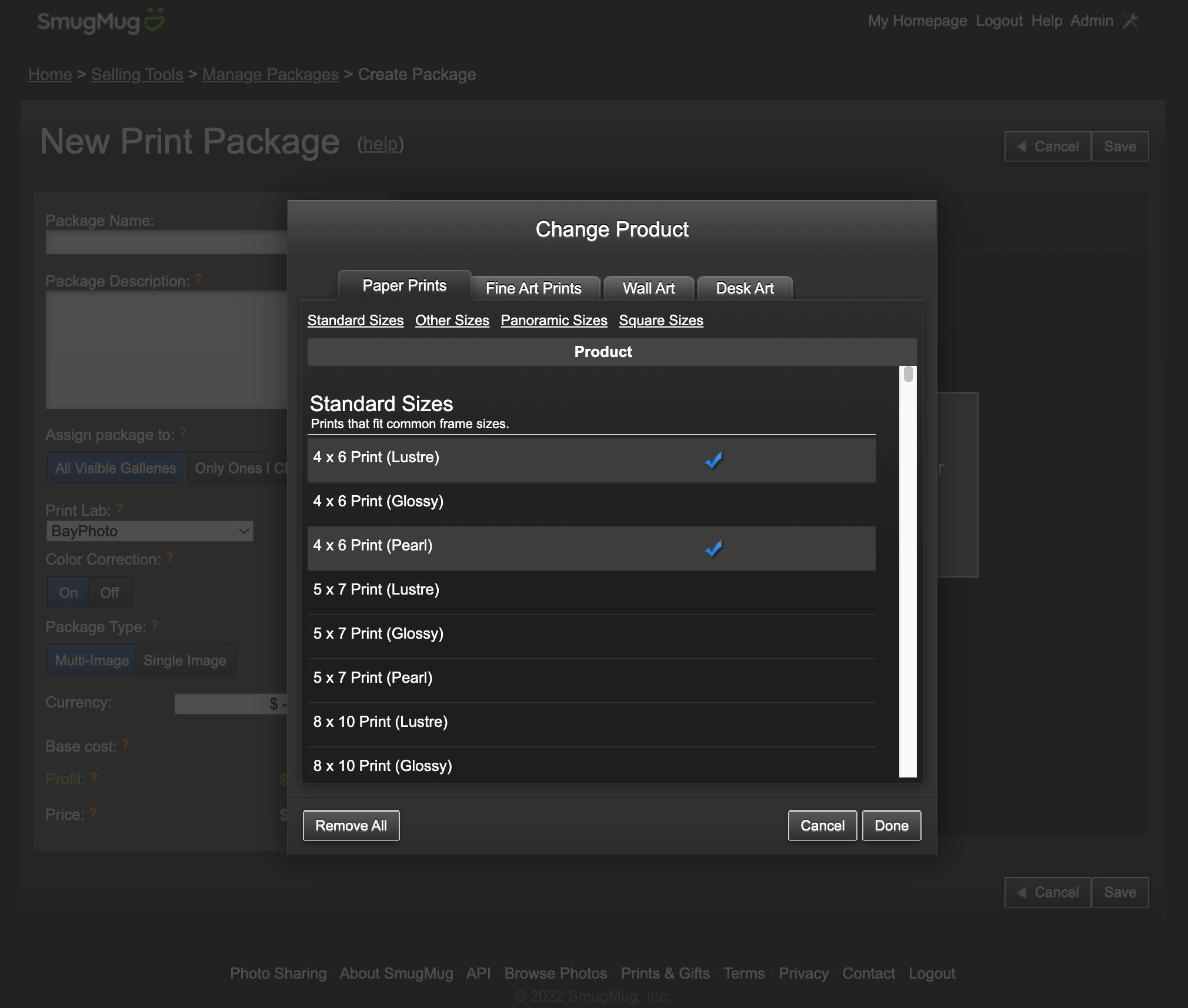 As you do this, we'll tally up the base cost in the window at the bottom. When you price your package, we'll automatically calculate your profit. Remember, profit is 85% of the difference between our base cost and your markup. More on profit reporting.
Once you Save your package, you can go back and edit or remove it at any time.
What happens when customers order?
Package options will appear in your gallery's shopping cart, like so: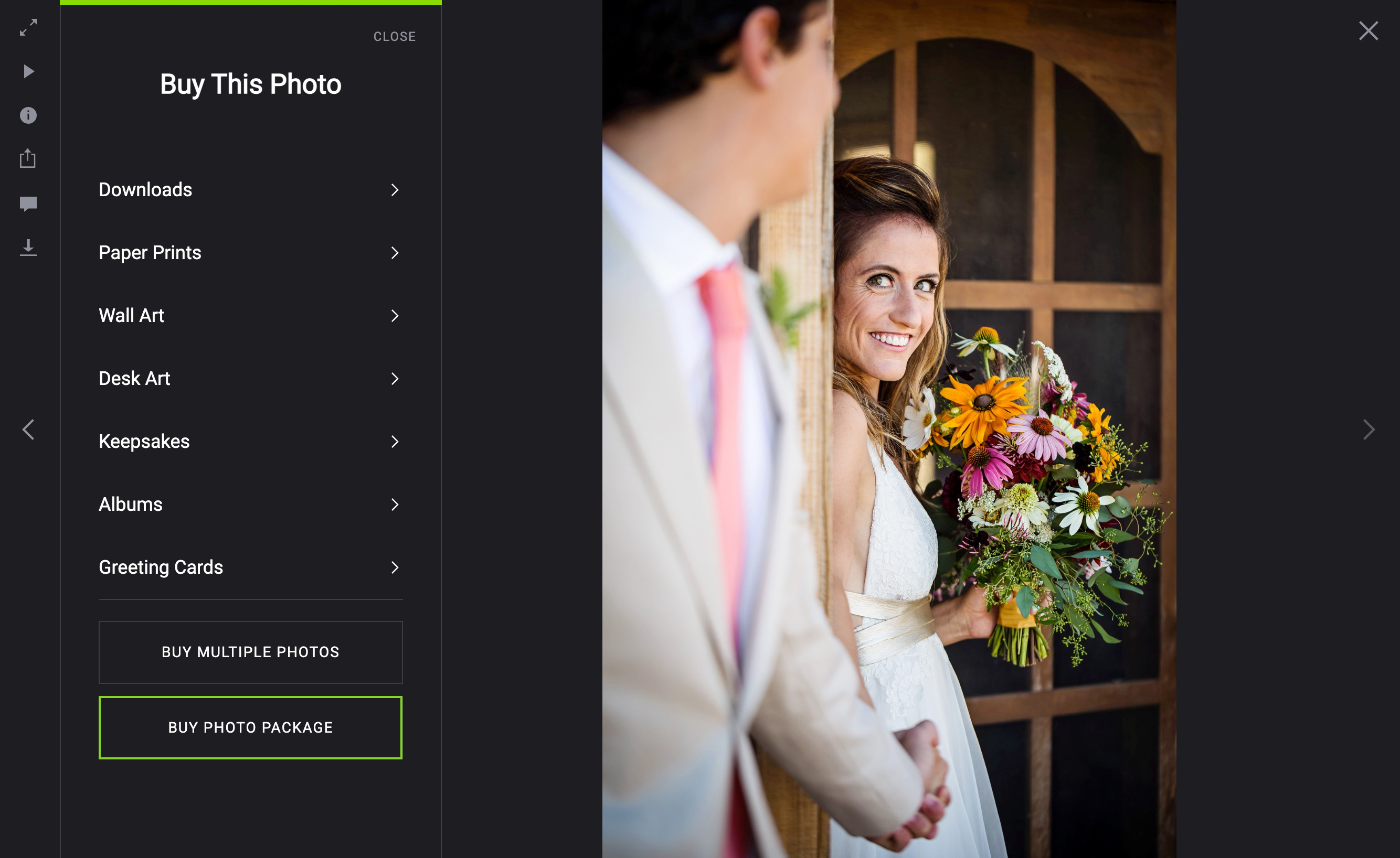 Once they select the package from your list, they'll be taken to an area to select photos. If you've allowed a package to apply to multiple galleries, then they'll be able to switch between galleries to pick their favorite images. If they select the package option while in an unlisted gallery, they won't be able to switch between galleries.
When each item in the package is matched to a photo, they can add the package to their shopping cart and check out.