This feature is available on Power, Portfolio, and Pro plans.
Bringing content from your blog or other website into your SmugMug site can be done by first creating a new page on your site. Once created, view the new page on your site and click Customize Design in the section bar. Select the Content tab and drag the Feed content block from the Social section onto the page.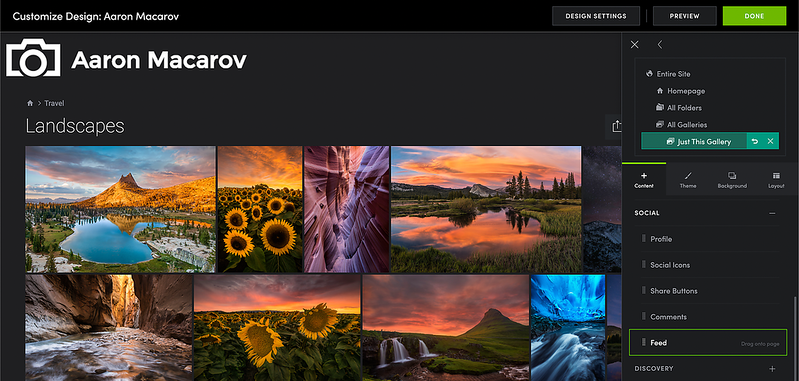 Once you have the content on the page, you can fine-tune the settings for your feed.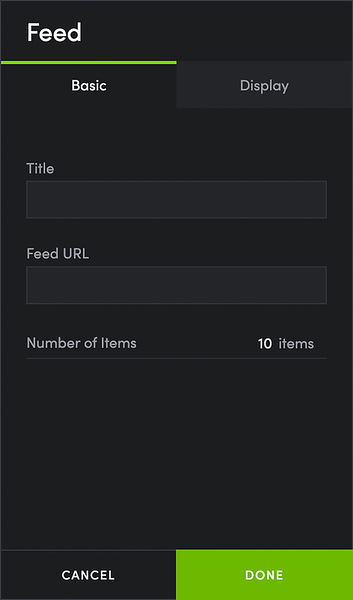 In the Basic tab:
Title: Customize the title of your feed.
Feed URL: Add the RSS Feed URL.
Number of Items: Choose how many items feed into your custom page.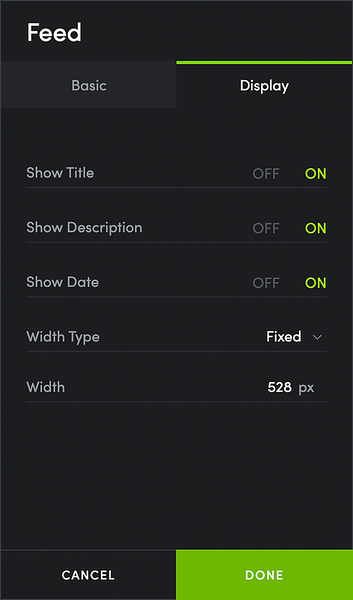 In the Display tab:
Show Title: Choose whether to display the title.
Show Description: Choose whether to display the description.
Show Date: Choose whether to display the date.
Width Type: Select from Fixed or Fluid width.
Width: If you chose Fixed width, define the custom width.
You can also dress up your page with the addition of photos and other content, using additional content blocks, however you wish.