You have a couple choices for how to prepare your files for SmugMug. It depends on your goal for uploading!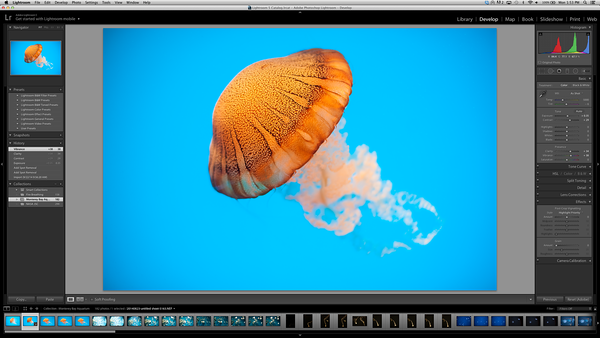 Finished work (ready to print).
Process your files in your photo-editing program (e.g., Photoshop, Bridge, PS Elements, ON1, Apple Aperture, Adobe Lightroom) and save them as JPG files. We can only make prints and products from JPGs. We support all color spaces, so you don't need to worry there, but we suggest ordering a few test prints to ensure your photos look the way you want.
Don't resize or otherwise crop your images on your computer. Keep the files in their native size and resolution. Today's cameras produce files with plenty of pixels and are large enough to sustain cropping. Why not "pre-crop?" This will cause confusion in the shopping cart. Let the customers choose the crop in the cart—no worries if they get it wrong if you set your galleries for proof delay, which allows you to see and adjust the crops as needed.
Compression: Use Photoshop 10, or Lightroom 90. Both are high enough quality for our labs and will yield excellent files for printing. If you happen to be uploading a large amount of files (say, from an event) and you want to batch compress them all for faster uploading, Photoshop 8 or Lightroom 80 will do just fine. 
Files to retouch, edit, or adjust at sale.
This approach is useful when you have lots of photos to upload and make ready for sale (e.g., a big event, wedding), but you intend to post-process them only upon order. First, get the display copies looking beautiful! There are lots of ways to do this quickly. One is by using batch actions in Photoshop. Or run them through Lightroom or Aperture with some really fast adjustments for exposure, color, and white balance.
The second part of this process is how large to make the files. You have 800 shots, and you want them to upload fast. You can leave the files in the native resolution (file dimensions) and compress the heck out of them. They'll still look great on screen for web viewing and ordering. When you get a sale, make your edits on the original RAW or JPG, save it with much less compression (remember, Photoshop 10, lab quality), and use the replace option within the order review to upload the updated photo.
Resolution requirements.
With either of the above two workflows, you'll need to pay attention to the minimum file sizes in order to have your images available for sale. You can see our resolution requirements here. If your photos don't have a large enough resolution, print sizes won't show in the shopping cart.
Uploading.
Now, to upload them! There are lots of choices, including all the options we mention in this article.
Preparing video.
As long as your videos adhere to SmugMug's format and size/time limits, you can upload them right into your galleries. The process is exactly the same as uploading photos. If your video runs longer than 20 minutes, is larger than 3 GB, or is in an obscure format that we can't process, you'll need to edit it.
My video is too long.
Time to trim it with editing software!
Some computers come with video trimming/editing software right out of the box. The most common are Windows Movie Maker for PCs and iMovie for Macs.
If your computer doesn't have video trimming/editing software installed, there are plenty to choose from, and some are even free. 
My video isn't too long, but it isn't showing up.
SmugMug accepts most video files and converts them automatically to the popular h.264 format. Whether you record video on a point-and-shoot digital camera, a cell phone, or a state-of the-art HD camcorder, we'll handle it 99% of the time.
For the other 1%, we suggest running your video through a video editor and converting the file to h.264 yourself. This will usually fix the problem. We'll help you do it.
FYI: Because of longer processing times, it could be a while before a video is visible in your gallery.
Learn more.
Share your experiences and learn from folks who've "been there/done that" on the Video Support Forum at Digital Grin.