Trying to order more of those great prints you received last month—or last year—and something isn't appearing in your cart? We recommend you contact your photographer directly to ensure the prints or products are still available. Deleted images or galleries are the most common cause for this error.
There are a few other things that can interfere with getting your beautiful prints again.
Is the photographer's site online?
You can check to see if SmugMug is currently experiencing any issues.

If all our systems are go, then it's possible your photographer changed their website address or canceled their service with us. Check that the original URL you have for them still loads. If it doesn't, your images may no longer be available. Contact our Support Heroes to see if your photographer still has a site with SmugMug.
Is your gallery still available?
Some photographers publish event galleries for a limited time and then take them down later. Try using the original gallery link your photographer sent you to see if it's still available. Or you can browse your photographer's site to find your gallery. If it isn't there, you'll need to contact your photographer to see if the gallery can be made available again.
Are the same print sizes still available?
Maybe you want to reorder that great 8x10 you received, but the photographer now only offers 8x12s. This will prevent your previous 8x10 print from being added to your cart. To see if a print size is still available, try ordering the image directly from the original gallery. This will show you all sizes your photographer is currently offering.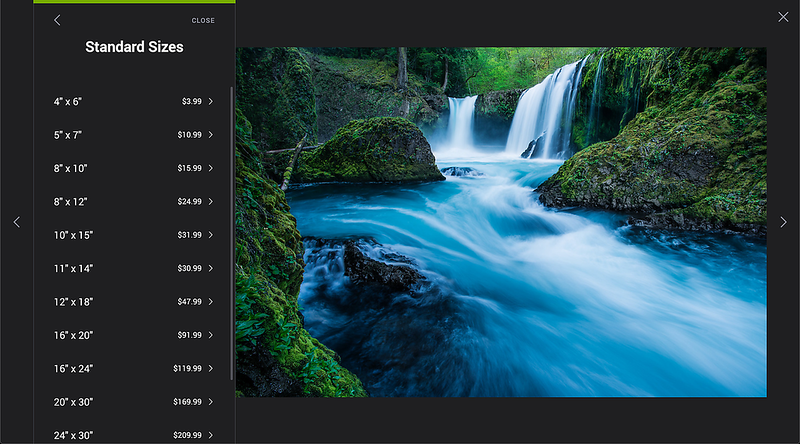 If the print size you want to reorder is no longer listed, you'll need to contact your photographer to see if they'll enable the size again.
Are you reordering a specific package?
Photographers sometimes offer special packages for a limited time. If you're trying to reorder a package and some images aren't making it to your cart, it's possible the original package you ordered is no longer being offered by your photographer. You can add the images individually in the sizes you want (if the sizes are still available), but any previous package pricing won't be applied.
To reorder a package that's no longer being offered, you'll need to contact your photographer to ask if it can be made available again.
Are multiple currencies involved?
Found some new images you like from a UK photographer and decided to add a previous order from your U.S. photographer during checkout? The UK images should default your cart to the relevant currency, and your U.S. images should convert to the same currency. If they don't, you can set one currency for your entire cart, which should fix any bugs you might see as a result of multiple currencies in one cart.