Make your homepage stand out from the crowd! You've got full control over each and every inch, even when you've chosen to start with one of our designs. The best part is it takes very little time to make your homepage truly yours.
Want to really wow your guests with a unique design on your homepage? Or perhaps show an entirely different menu on your homepage than the one on your entire site? An independent homepage is a great way to accomplish that. Creating an independent homepage allows you to customize it separately from your entire site. 
To get started, click on Site in the navigation bar, then the Customize Design button in the section bar.

Once you're in the Customizer, make sure you have Homepage selected.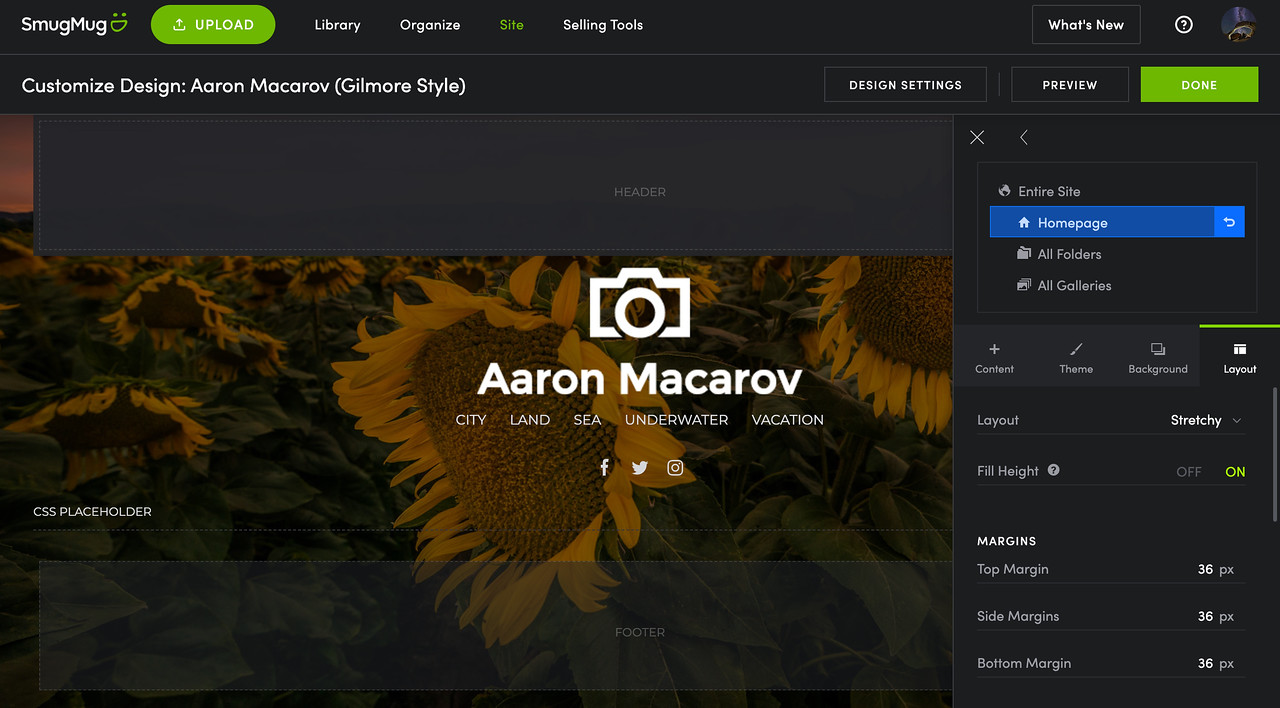 Next, select the Design Settings button in the section bar. 

Turn ON the option for Independent Homepage. Select Save.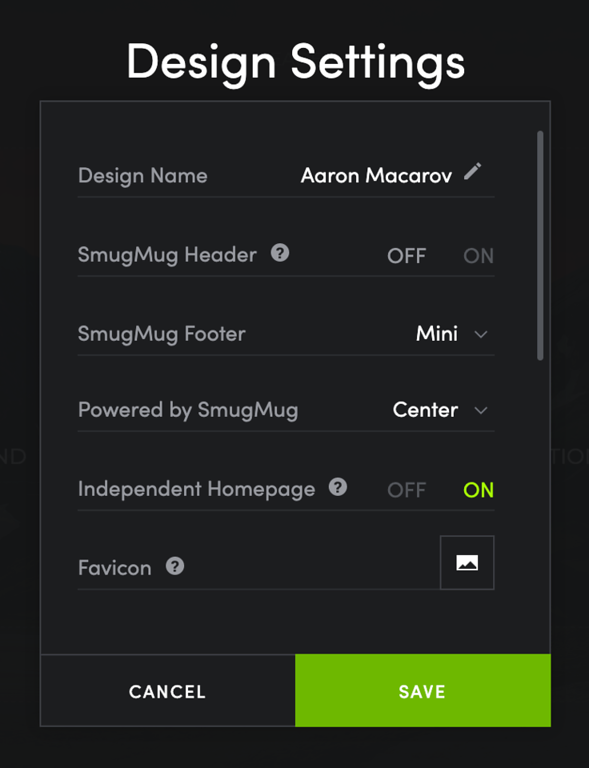 Now that you've enabled an independent homepage, you'll see your homepage no longer inherits your entire-site customizations and only displays content you've added specifically to the Homepage. If you haven't added any content to your homepage yet, it might appear blank, but don't worry! Read on below to learn how to fill it with eye-catching content.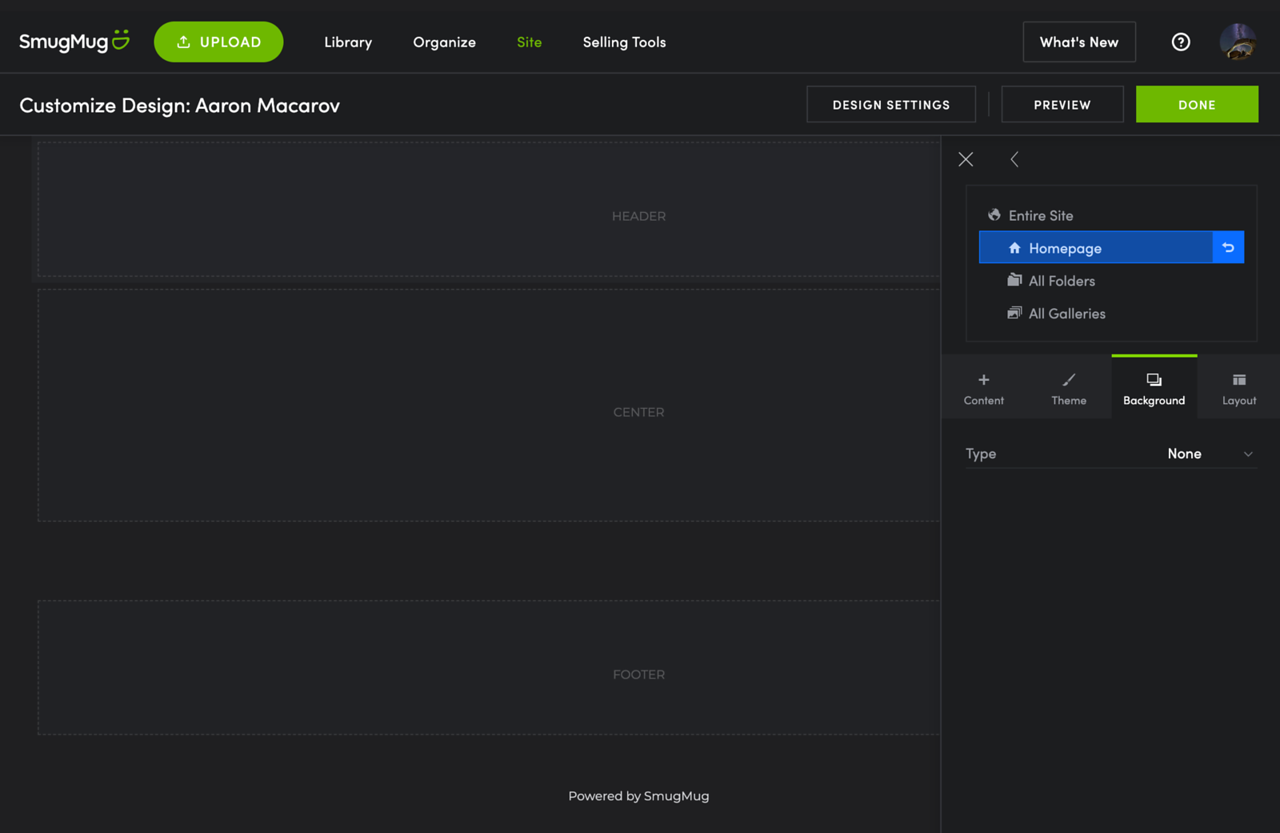 To add content to only your homepage, make sure you still have only the Homepage section selected within the Customizer and decide which of our content blocks you want to showcase right up front. The options are endless! 
You'll see the usual suspects for our design elements: Content, Theme, Background, and Layout.
Drag and drop content blocks onto your page. You'll know where you can drop them because a green box will appear: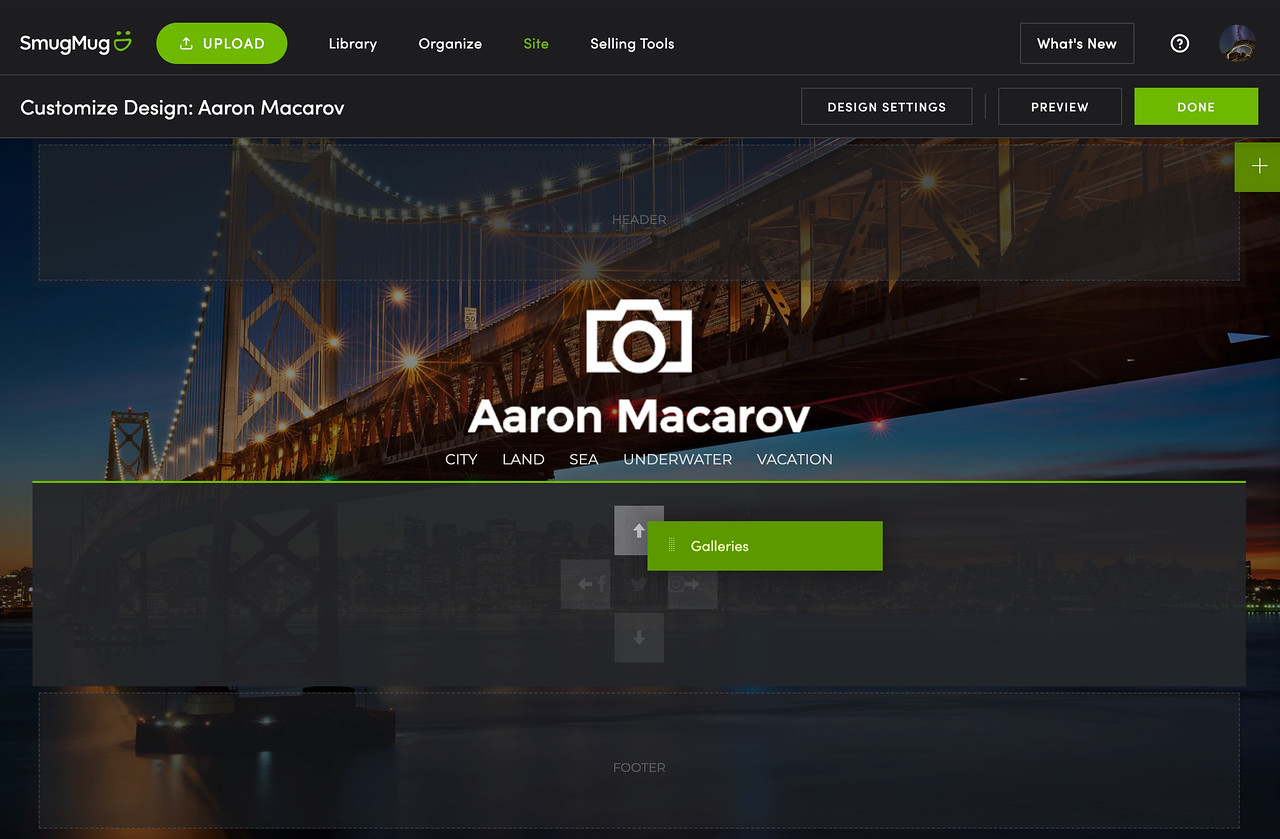 Some ideas are to add a background image or background slideshow, and add a button content block inviting guests to enter your site and explore further. Or maybe you want to add a menu content block that's different from your entire-site menu?
Each content block can be edited for content and size. Hover over a block after you've dragged it onto your page until you see a blue overlay appear, then click on the wrench symbol to access the tool set.

Use themes to change the colors and fonts on your homepage. Use layout to position your page elements.
Once you've finished making your independent homepage exactly how you want it, click the green Done button in the section bar near the top and choose whether you want to Publish your new homepage immediately for the world to see or Save It For Later to continue tweaking.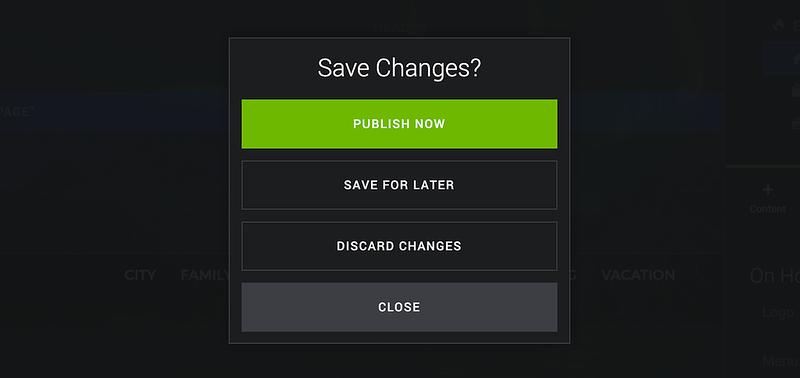 Learn more about how customization and content blocks work so you can personalize your site to your heart's content!