We give you powerful tools to help you market your business. After all, your best photos don't help you if nobody knows they exist.
Be proactive by using these tips to help get the word out so more people can find you.
Network online.
Harness the power of the web. The more your site is mentioned, the better.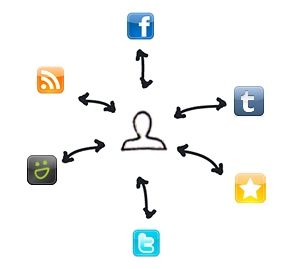 Use social networks like Twitter to tweet about your work and get friends to retweet about you. By enabling sharing, your guests can post your link to two of the biggest networking sites.
Set up a fan page on Facebook and get people to "Like" it. Don't forget to update it periodically with links to your photos or galleries! Encourage your Facebook followers to click the links to view the original, high-res images on your SmugMug site.
Enable external linking in your galleries and social-media sharing in your Account Settings > Discovery > Sharing > Social Sharing Links. This makes it a snap to share your photos on popular social networks.
Create a blog and update it regularly. Follow other blogs and chime in with relevant comments. Don't be shy about including a link back to your site, too.
Join forums and include your URL in posts and your signature. Want links fast? The share a photo link feature can save (and earn) your bacon.
Make browsing easy for your clients with our event marketing feature. Guests can tag favorites, buy prints, and share the event with others.
Apply all our other great SEO tips to be Googled by folks near and far.
Finishing touches.
Follow up your web presence with good, old-fashioned attention to detail.
Impress potential clients with beautiful, durable business cards. A snazzy logo and samples of your portfolio go right into their pocket—and their memory.
Turn your photos into beautiful, custom photo albums to impress your clients. These are available through SmugMug with our lab partner WHCC. Find all the details in this article. 
Got an iPad or other mobile device? Show off your best work using our awesome iOS and Android apps. Load up your photos and carry silky-smooth slideshows wherever you go.
Create personalized bargains for new (or returning) clients with convenient packages and discount coupons.
Make buying memorable with personal delivery.
Close the deal by including a final thank-you print in each order.
Note: Some of these finishing touches are available in the Pro plan only.