Now you can share galleries privately! Invite only those you want to view your galleries, and keep them inaccessible to casual visitors to your site.
This feature is available for our Power and higher accounts. Have a Basic account? You'll need to upgrade to give this feature a whirl.
Invite guests.
To set up this special access for friends, family, or clients, you'll need to enable private sharing for a gallery. From Site go to the gallery you want to share privately, then from the section bar click Settings > Security & Sharing > Access > People I Choose, add the emails of those you want to invite to the gallery.
Alternatively, you can change your gallery's settings from within the Organizer. Just select Organize from the navigation bar. Then choose the gallery, folder, or page you want to share privately and click Settings in the Organizer toolbar.

Select the Security & Sharing tab, then navigate to the Access dropdown menu to select "People I Choose."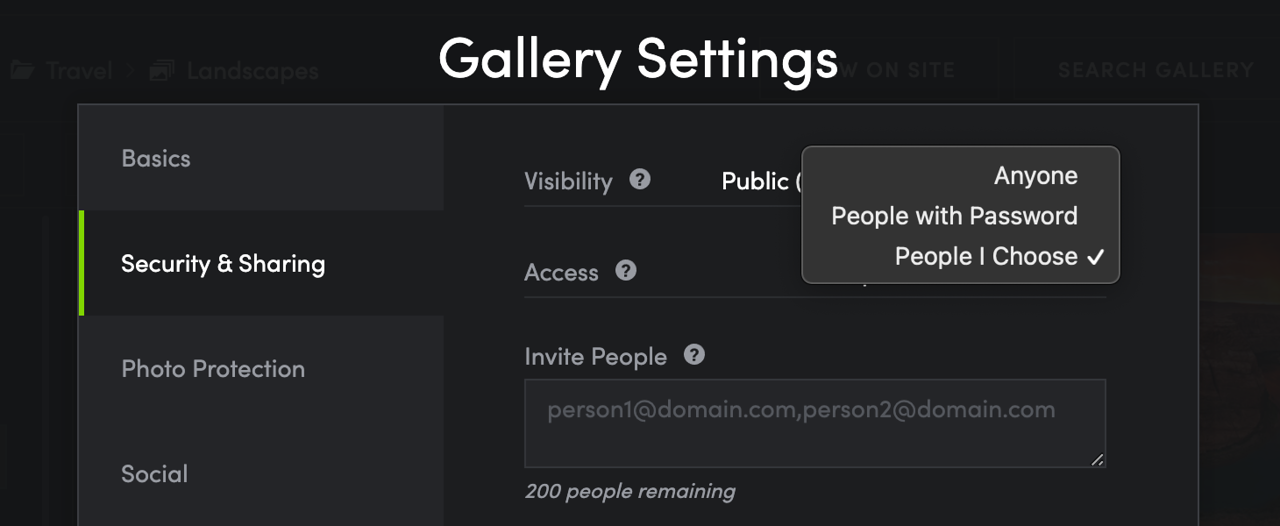 Tip: You can make a private-sharing gallery right from the start when creating a new gallery. Follow the same steps above after selecting Create Gallery from your toolbar.
Once you select "People I Choose," a new box will appear: Invite People. Enter the email addresses of anyone you would like to invite to view your photos. Currently, you can invite up to 200 people to privately view each gallery, folder, or page.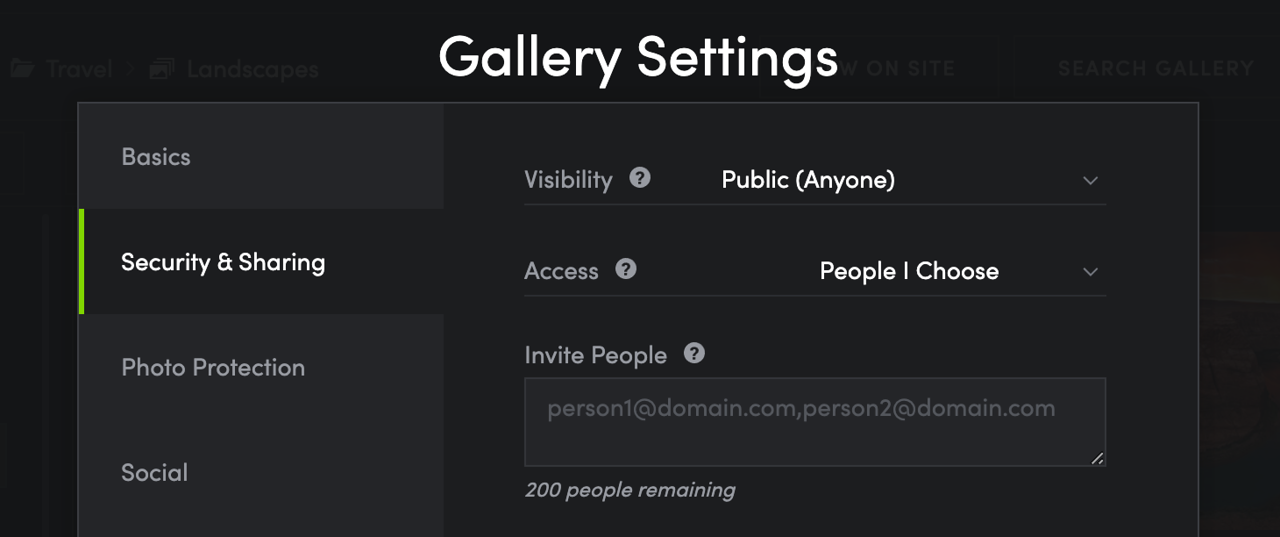 Separate email addresses with commas if you're entering several addresses at once.
Once you've entered everyone you want to share with, click Save. You'll see a pop-up notice appear letting you know that invitation emails have been sent to the people you entered.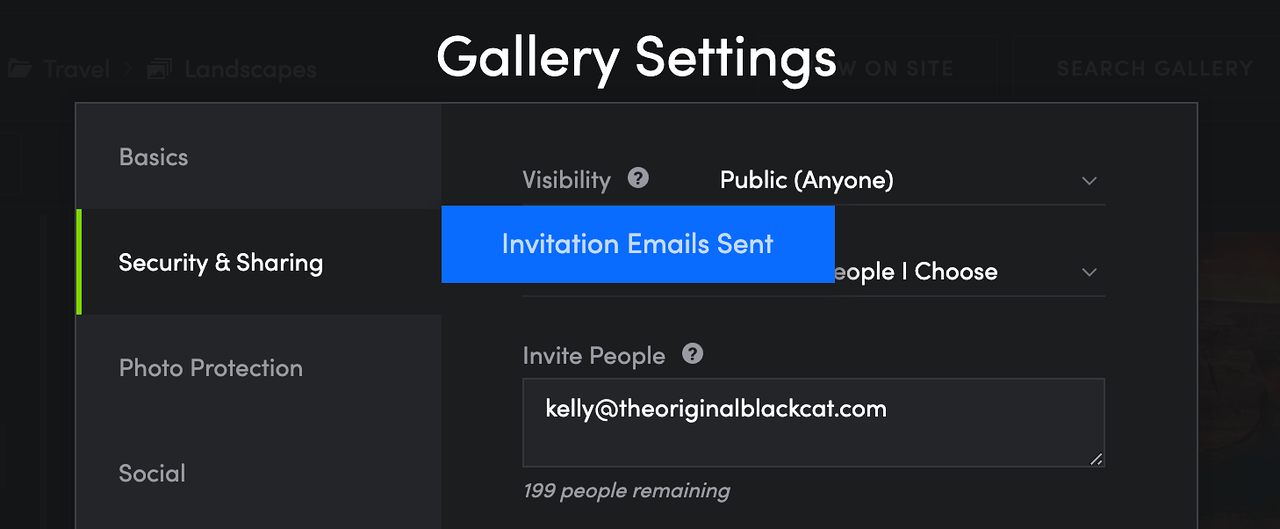 That's it for your part! The rest is up to the person you invited, who will receive an email notification to accept your invitation and sign up for a guest account if they aren't already a SmugMug user. To see what we send your invited viewers, check out the guest account help article.
Rescind invitations.
To remove invitations you previously sent, go back to your Gallery Settings > Security & Sharing tab. Beneath the Invite People window, you'll now see an area for those who have access. Click the X next to an email address to revoke that person's access to your privately shared photos.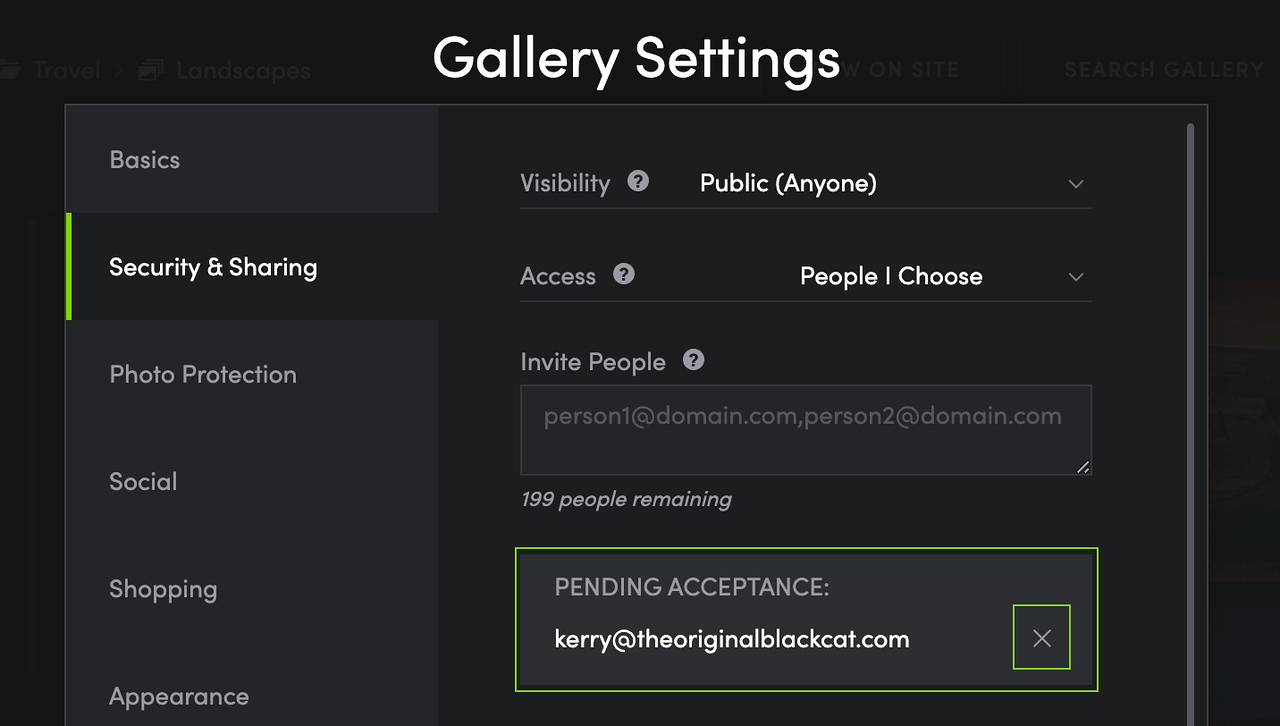 You can also manage access from within your Account Settings > Contacts tab.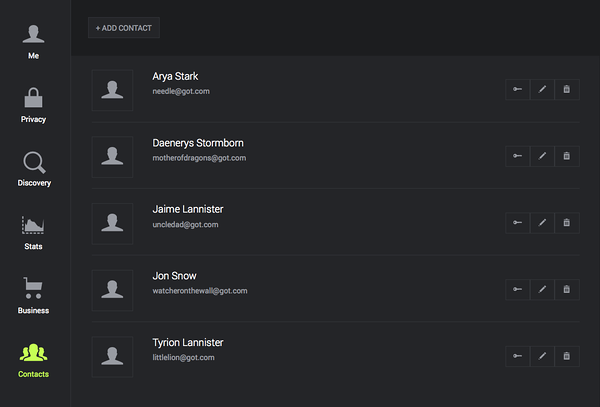 You can see what galleries your contacts have access to by clicking the key icon associated with their name and email information.

The following menu will open, showing which privately shared photos your guest currently has access to and any pending invitations they have not yet accepted. To remove their access to a gallery, folder, or page click the X next to the gallery name.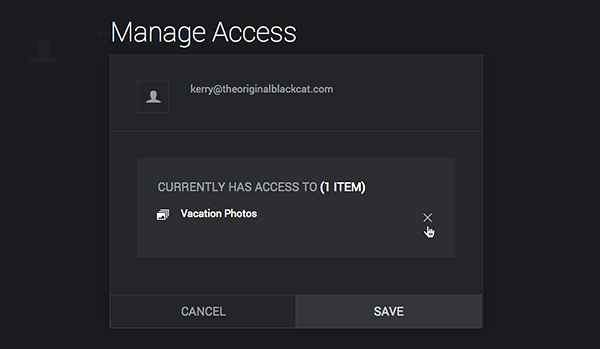 You can always invite them back later following the original invitation instructions above.
To learn more about your Contacts, read this article.
If anyone logged out or without an invitation tries to access one of your private galleries, they'll see the following error message and be prompted to log in.

If they aren't one of your invited viewers, they won't see anything even after logging in.
Tip: If you have a Power or higher account, you can customize your Access Denied page!